Six Ways To Keep Fleas & Ticks Off Your Property In Twin Falls
Fleas and ticks are common parasites in the area, and they pose a real threat to all Twin Falls property owners. These vectors have the ability to transmit a variety of diseases through their bite, which is why it's important to be careful. Here are six ways to keep fleas and ticks off your property:
1. Check everyone (including pets) for any ticks/fleas after being outside.

2. If you have pets, treat them with a flea bath and/or flea spray.

3. Shower yourself and your pets after spending time outdoors.

4. Treat your clothing with, or buy clothing pre-treated with, permethrin.

5. Use tick and flea repellents on the exterior of your home.

6. Wash and dry all clothing, bedding, linens, laundry, and upholstery on high heat.
For reliable, year-round protection from fleas and ticks, the most effective way to go is professional pest control. Here at Owyhee Environmental, we provide ongoing tick and flea control solutions, working hard to come up with the appropriate treatment plan to fit your needs. Call us today to set up your initial inspection, and we'll get the ball rolling.
How Dangerous Are The Mosquitoes In Twin Falls?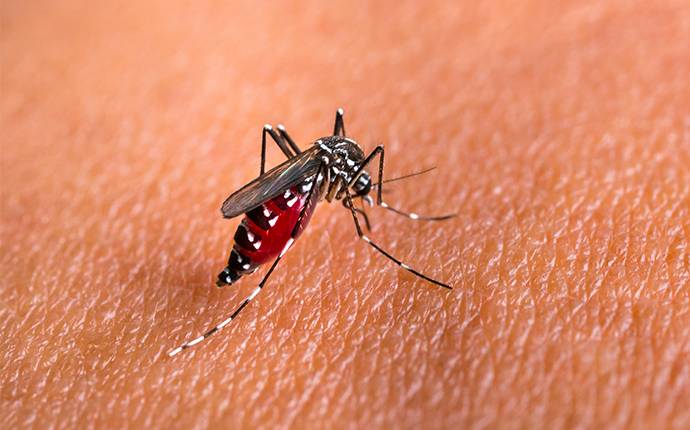 There is a regular presence of mosquitoes here in Twin Falls. When mosquitoes fly around from one host to the next, they pick up illnesses, bacteria, and pathogens. As vector pests, mosquitoes can transmit diseases into their host's bloodstream, and expose us to serious health risks.

When you are bitten by an infected mosquito, you are vulnerable to contracting a variety of health conditions, some of which include Zika virus, West Nile virus, yellow fever, malaria, encephalitis, tularemia, and many others.

If you are experiencing increased mosquito activity around your home or business, you should contact the pros right away. Owyhee Environmental provides trusted mosquito control and prevention services. We treat the property to protect you from mosquitoes, and then guard you from their return all year long. Contact us to learn more.
Request Your Free Quote
Complete the form below to schedule your free quote with Owyhee Environmental.