Take Back Control Of Your Yard With Our Services
Most of us here in Boise are familiar with the common stinging insects that plague our yards every summer. Stinging insects in Idaho, such as bees and wasps, can be a real nuisance, and their painful stings can potentially cause allergic reactions in some people.
Owyhee Environmental is here to help you regain control of your yard from these pests. We're a small, elite team of experienced pest control and environmental professionals dedicated to providing the highest quality services around. If you live in Boise or the surrounding areas, our highly trained service professionals can help get rid of bees, wasps, yellow jackets, hornets, and other types of stinging insects from your property.
We are well-versed in the most current techniques for controlling stinging insects, and we use only products that are safe for people, pets, and the environment. We strive to find solutions that will provide quick relief from these pests while being safe and sustainable in the long term.
If you're having problems with stinging insects in your yard and need a reliable partner to help you take back control, look no further than Owyhee Environmental. Give us a call today, and one of our friendly team members will be more than happy to discuss how we can help you solve your Boise pest control needs.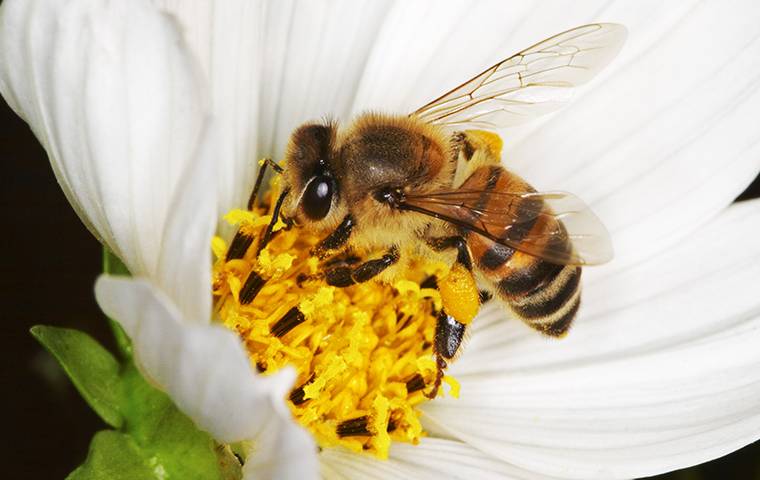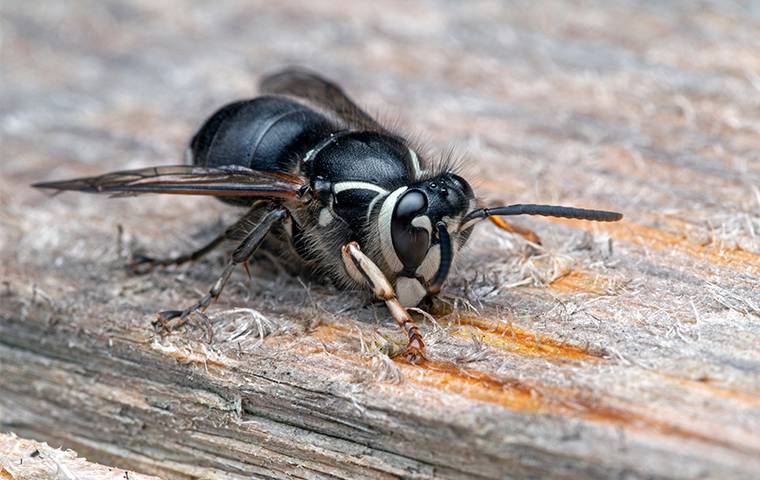 About Our Stinging Insect Control Services
A stinging insect infestation on your property can disrupt your quality of life and put a damper on outdoor activities. What's more, trying to remove the nests of these often-aggressive pests can be dangerous. That's why it's important to enlist the help of trained professionals when dealing with stinging insects in Boise.
Owyhee Environmental offers professional stinging insect control services to help you eliminate these pests and make it safe to enjoy the outdoors again. Our team uses safe and effective techniques to remove them without harming other wildlife or plants on your property.
When you contact us for service, we'll first work with you to assess the situation and determine the best course of action. Then, we'll develop a customized plan designed to eliminate your stinging insect problem quickly and efficiently based on our findings. We've dealt with all kinds of stinging insect infestations and can access nests in hard-to-reach places. In case the stinging insects return and build another nest, we'll provide follow-up visits and support for as long as necessary.
We also offer preventative measures that can help to reduce the population of stinging insects around your home or business. Our team is highly trained and certified to provide the best pest control solutions for residential and commercial properties. Our quarterly pest control plan includes treatments to help prevent stinging insects from coming back in the future.
Other benefits of our services include:
Warranties on all services for your peace of mind
Emergency services within 48 hours available on request
Environmentally friendly methods used
Personable customer service from our team of experts
At Owyhee Environmental, we take pride in our work and strive to go above and beyond for each of our customers. Excellent customer service should be a given in the pest control industry, and we work to exceed your expectations while delivering professional solutions you can trust. We don't cut corners and are not satisfied until you are.
If you're being bugged by flying insects that sting, don't hesitate to contact Owyhee Environmental for help. Contact us today to learn more about our services or to schedule your free inspection.
Contact Us Today For Expert Stinging Insect Control In Boise
At Owyhee Environmental, we believe that everyone deserves to enjoy their outdoor space without worry. We're a local Boise business offering expert stinging insect control services that will ensure your family's safety. Our team of professionals has extensive knowledge and experience when it comes to eliminating infestations of bees, wasps, hornets, and yellow jackets.
Our approach is as eco-friendly as possible while also providing long-term results. We use a variety of pest management methods to get rid of stinging insect problems quickly and efficiently. And with our ongoing maintenance plans, you can rest assured that your outdoor space will be free of stinging insects far into the future.
Our team is here to answer any questions or concerns you may have about our services and provide the best stinging insect control solutions for your residential or commercial property. Whether you're dealing with a large stinging insect infestation or want to take preventative measures to keep them away, contact Owyhee Environmental today for help and to learn more about our residential and commercial pest control services in Boise. We'll work with you every step of the way to ensure your safety and satisfaction.
Request Your Free Quote
Complete the form below to schedule your free quote with Owyhee Environmental.