Effective Pest Solutions For Nampa, ID Properties
The city of Nampa, ID, is a beautiful mid-sized metropolis located at the base of the Boise Mountains. It's a dynamic city that continues to grow, and while that can be a positive thing, it also makes way for some negative things – one of them being pest infestations. All Nampa properties are at risk of experiencing an infestation, and the only 100% guaranteed way to protect your home or business is by securing services from pest professionals.
That's where we come in. Owyhee Environmental is a family owned and operated pest control company that is proud to service homes and businesses throughout Canyon County and the surrounding areas. We are a small, elite team of pest experts that provides you with a personalized alternative to oversized, expensive pest control corporations. Our team believes that pest control is more than just killing bugs; it's about providing our customers with the ease of living a pest-free life. Call us today to discuss your residential and commercial pest control needs.
Home Pest Control In Nampa, ID
As a homeowner, protecting your house from outside harm is your priority. Unfortunately, one of the present threats in Nampa is pest activity. The only guaranteed way to guard your property and your loved ones from the dangers of an infestation is to call in a team of experienced pest professionals. The team at Owyhee Environmental offers comprehensive residential pest solutions to over 1,000 local homeowners.
We deal with a variety of common household pests, including spiders, ants, voles, stinging insects, mice, earwigs, mosquitoes, spider mites, ticks, fleas, and flies. Beginning with a complete inspection of the property, we determine pest pressures and then develop a customized treatment plan to address your specific pest situation. Whatever pest issues you're facing, we're in it together. Reach out to us for your free estimate and inspection.
What Nampa Homeowners Ought To Know About Flea & Tick Control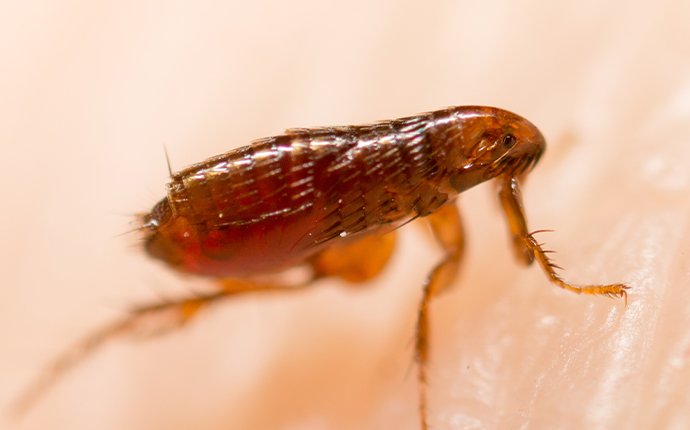 Spending time outdoors exposes you to many different pests. Here in Nampa, we need to worry about fleas and ticks. These are both parasitic pests that can transmit a variety of vector-borne illnesses into their hosts.
Fleas and ticks are linked to a variety of diseases and bacterial infections, including Lyme disease, malaria, ehrlichiosis, encephalitis, and many others.
That's why it's so important you do everything you can to avoid them. They threaten us, our loved ones, and our pets, exposing us all to adverse health conditions.
While you can take some preventative measures to reduce your exposure to fleas and ticks, the best thing you can do for your home is to secure ongoing services from pest professionals.
Reach out to the team at Owyhee Environmental to discuss your flea and tick control needs. We're here to help you.
How To Keep Voles Out Of Your Nampa Yard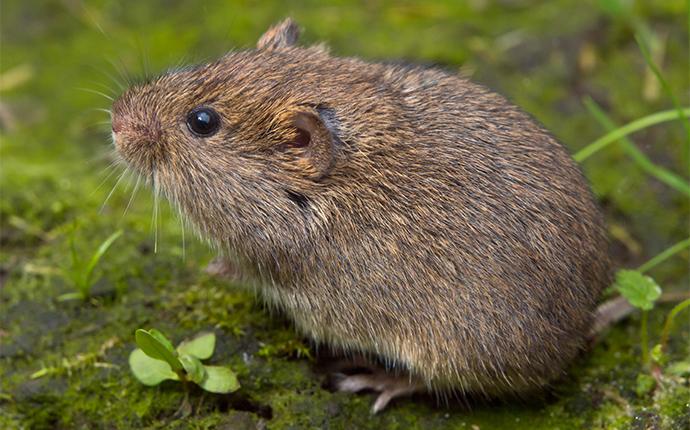 Voles can cause real damage to your Nampa yard. They feed on vegetation and bark, kicking up dirt, roots, and grass around your property. They also carry a number of diseases like rabies and hantavirus. Not only do they bite, but they also leave feces and urine around your property, causing serious contamination.
If you want to take preventative action against a vole infestation, here are some useful tips to consider:
Install monitor sensor lights to scare them off.
Mix gravel into the dirt around your lawn, as voles like soft soil that is easy to dig up.
Seal off entry points and block access to the structure.
Use caulk, wood, concrete mix, or expandable foam to fill in cracks and crevices.
Use fencing around your yard that goes at least a foot deep into the ground.
Use screen covers for vents, crawl spaces, chimneys, and other entry points.
Use small fencing to protect property perimeter, vegetation, and plants.
Use sprinklers to drown out their nests.
These tips are certainly helpful, but they work best in conjunction with professional rodent control services. Owyhee Environmental is your go-to source for everything vole-related. Contact us to get a complimentary estimate and inspection, and we'll get started as soon as possible.
Commercial Pest Control In Nampa, ID
Your Nampa business relies on good word of mouth, and nothing takes down a good reputation quite like a pest infestation. Commercial infestations can have a lot of detrimental consequences for your property and everyone inside of it. Not to mention it affects your business's ability to operate. The best protection you can secure is recurring services from a team of pest experts.
Our commercial pest solutions provide complete pest coverage to a variety of local businesses, some of which include healthcare facilities, nursing homes, retail stores, warehouses, manufacturing, and agricultural facilities. Our follow-up visits are scheduled based upon your needs and the particular pest situation you're facing. We typically come back quarterly, bi-monthly, or monthly to keep things protected all year long. Get in touch with us to discuss your commercial pest control needs today.
Request Your Free Quote
Complete the form below to schedule your free quote with Owyhee Environmental.