What Mountain Home Residents Should Do About Pests
In the Mountain Home area, there are a variety of pests that will infiltrate your home or business twelve months out of the year. Sometimes, it seems like the fastest and cheapest way to deal with these problems is to try and take care of the pests yourself. However, dealing with pest problems on a case-by-case basis is not only frustrating (and possibly more expensive than professional control), but it also increases your risk of dangerous health conditions and expensive property damage.
When what matters most to you is threatened, whether it's your Mountain Home residence or your business, the wise choice is to trust the experience of the Owyhee Environmental pest technicians. Our track record and service speak for itself:
We offer environmentally friendly, affordable solutions.
We provide free inspections for our general pest control programs.
All of our work comes with a money-back warranty.
We emphasize high-quality customer service as a family-owned and operated company.
Give us a call today to schedule a free inspection for your residence or commercial facility in Mountain Home or one of our surrounding service locations in Idaho.
Home Pest Control In Mountain Home, ID
When pests invade your Mountain Home residence, they'll cause a lot more than just a few headaches. Termites will cause expensive property damage, over time, while other pests like rodents and roaches spread dangerous bacteria all over your stored food, meal-preparation areas and eating surfaces, putting you at risk of salmonella, E. coli, and more.
Instead of relying on your own forms of pest control, why not trust what's most important to you to the guaranteed services of Owyhee Environmental? With a money-back warranty, eco-friendly products, and a wide array of general and commercial pest control services, you can rest assured that we have everything it takes to keep your home pest-free. Call us today to schedule your free inspection.
Mountain Home, Indiana's Handy Guide To Rodent Control Year-Round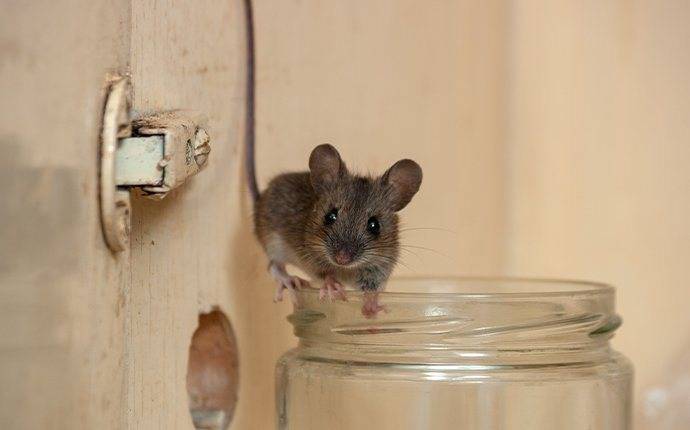 Rodent problems can become overwhelming very quickly on your Mountain Home property since rodents are some of the most difficult pests to control. All rodents have three common features that can allow them easy access to your home. First of all, they all feature very flexible bodies that allow them to squeeze through small cracks. Plus, their front teeth are very sharp, allowing them to chew the side of your home, any sort of screens or vents, and even roof shingles for easy access to your attic.
Once they're inside, they continue to chew to shave down their constantly growing front teeth. This can put your stored goods, linens, and even your electrical wiring and AC ducts at risk of expensive property damage. Unfortunately, all rodents will reproduce at very rapid rates once they are in your home, which is why your store-bought traps and poisons will not likely be able to keep pace.
Instead of allowing your home to become overrun by dangerous rodents, try the professional solutions that put your needs first. With a money-back warranty and family-friendly service, we guarantee that you'll be happy with the results. Call us today to schedule your free rodent inspection.
Mountain Home Residents Can Minimize The Mosquitoes In Their Yard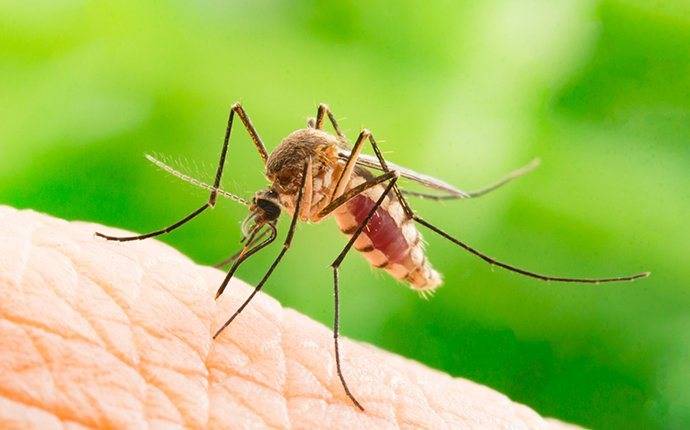 There are many things that Mountain Home residents don't understand about mosquitoes. These misunderstood pests are actually much more than a simple nuisance. They are the most dangerous animals in the world. Did you know that one in every 300 mosquito bites results in the transmission of a harmful illness? Mosquitoes transfer bacteria from bite victim to bite victim, often causing illnesses like dengue fever, yellow fever, and West Nile virus.
So what attracts mosquitoes to your yard in the first place? If there is standing water over a half-inch deep anywhere on your property, like flowerbeds and wheelbarrows after a rainstorm to larger ponds and water features, mosquitoes will breed in these areas.
When they lay their eggs, pouring the water out will rarely break the breeding cycle. If the larvae survive, then you will have a robust mosquito infestation on your property. That's why treating the standing water with professional solutions and using foggers on vegetation with high mosquito populations is the most effective method for mosquito control on your Mountain Home property. If you want to get the best mosquito control in the area and the highest-quality customer service, call us today to set up your free property inspection.
Commercial Pest Control In Mountain Home, ID
When your Mountain Home commercial facility is invaded by pests, it puts more than your inventory and employees at risk. Pest invasions put your reputation in the community at risk, especially when you consider the power of social media. Fortunately for you, our commercial pest control experts can spot potential pest attractants and any current issues that could pop up where your customers can see them.
When your hard work investments are on the line, it's the experienced professional care with the personal touch that you need for your Mountain Home commercial facility. Call us today to schedule your free inspection and take your first step towards a pest-free commercial facility.
Request Your Free Quote
Complete the form below to schedule your free quote with Owyhee Environmental.