Expert Pest Management In Middleton/Star, Idaho
Known as two of the earliest settlements in the Boise Valley, the communities of Middleton and Star offer all the Idaho beauty you can want in a town. The properties are beautiful, and the people are friendly, so it's really a great place to put down roots. Humans are the only ones looking to put down roots in Middleton and Star, however. Pests are also looking to settle down here, more specifically, in our homes and businesses.
If you want to effectively protect your property from a pest infestation, Owyhee Environmental is the way to go. We are a family-owned and operated company that is proud to service homes and businesses throughout Ada and Canyon counties and our surrounding pest control service areas. We deal with a long list of common area pests, some of which include spiders, ants, voles, stinging insects, mice, earwigs, mosquitoes, spider mites, ticks, fleas, and flies. No matter the nature of your pest problem, we're here to help you. Contact us today to get your free quote.
Home Pest Control In Middleton/Star, ID
The best way to guard your home against pests is with ongoing services from pest experts. Our residential pest solutions cover over 1,000 local residences from infestation. We customize all of our treatments to meet your needs. Below are some of the services we provide:
Elimination of pests from hard to reach areas and the blocking off access points
Utilization of a webster to sweep eaves and remove all spider webs and wasp nests
Application of a pest repellent to active areas and areas of concern
Implementation of a low-impact approach designed to repel pests from the outside
Installation of a six-foot protective barrier around the foundation to prevent entry
Utilization of micro-encapsulated products to repel pests long term
From top to bottom, inside out, we have you covered. Once we complete treatment, we provide seasonal follow-up visits to help you maintain a pest-free home all year long. Reach out to us today to get your complimentary inspection schedule as soon as possible.
What Every Middleton/Star Homeowner Needs To Know About Rodent Control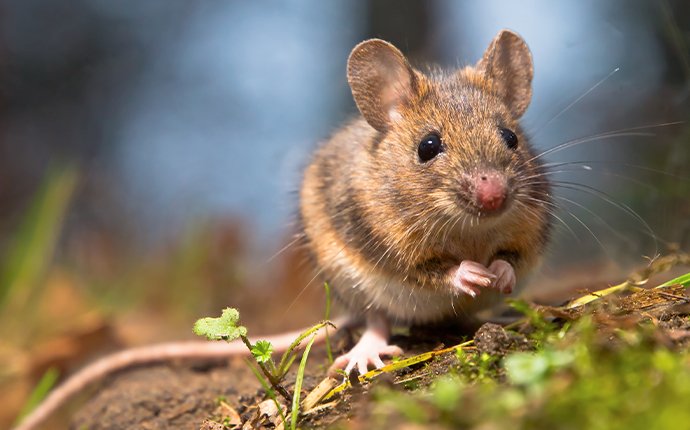 Obviously, a rodent infestation is not something you want to experience in your home. It's important to be knowledgeable about the consequences. Rodents carry around pathogens and bacteria, spreading them wherever they go. They also gnaw on the construction of your home, putting you and your loved ones in harm's way.
If you want to be proactive in keeping rodents away from your home, there are some things you can do. We suggest blocking off entry points by sealing up cracks and crevices found throughout the structure. It's a good idea to eliminate access to food sources by properly storing food in gnaw-proof containers. You should also maintain a clean, sanitary home by regularly cleaning, mopping, vacuuming, etc.
The truth is that while these tips can help, there's still only one guaranteed way to protect your home from rodents. Owyhee Environmental provides year-round protection you can depend on. Reach out to our team of pest experts to discuss your rodent control and prevention needs today, and we'll get the ball rolling.
The Best Smells For Keeping Mosquitoes Away From Your Middleton/Star Yard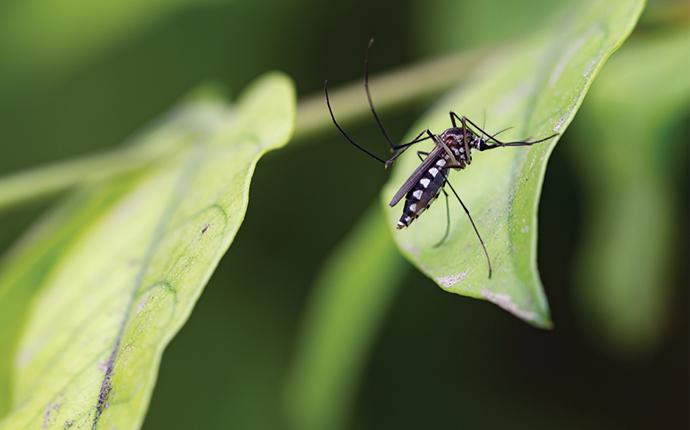 There are many reasons why it's important to keep mosquitoes out of your property. They bite, leaving us with itchy welts, but they're also capable of transmitting vector-borne illnesses into our bloodstream. Some smells are known to repel mosquitoes, and it can help to fill your yard with them.
One of the most popular mosquito repellent scents is citronella. Many people will light candles or use a spray to keep mosquitoes away. Other deterrents are peppermint, basil, garlic, lemongrass, lavender, rosemary, and lemon eucalyptus. You can utilize these scents by using essential oils and applying them to your skin. Better yet, you can plant these repellents in the form of herbs and plants in your garden to keep mosquitoes at bay.
Smells can be a useful method of mosquito prevention, but the truth is, they are not entirely reliable on their own. The best thing you can do to protect your yard from mosquitoes is to reach out to the experts at Owyhee Environmental. We provide complete mosquito control and prevention services you can trust.
Commercial Pest Control In Middleton/Star, ID
Here at Owyhee Environmental, we believe that pest control is more than just killing bugs. It's an important service that provides you with a better quality of life and the ease of feeling comfortable on your own property. When it comes to owning a business, you need to protect your facility from infestations, not only to guard the business itself but to bring safety and comfort to your customers and employees. Maintaining a pest-free business means keeping everyone in your facility protected, safe, and at ease. If you want guaranteed protection from infestations, we're here to help. Call us to discuss your commercial pest control needs today.
Request Your Free Quote
Complete the form below to schedule your free quote with Owyhee Environmental.