Comprehensive Pest Solutions In Meridian, Idaho
Located less than ten miles from Boise, the city of Meridian, ID, is the third-largest metropolis in the state. Where there are people, there are ample sources of food, water, and shelter. Local pest populations seek entry into our homes and businesses looking for these sources, which puts us at risk for pest infestations. The best way to protect yourself from an infestation is to reach out to a team of qualified pest professionals.
The team at Owyhee Environmental is here to address all of your residential and commercial pest control needs. Our family owned and operated company is proud to service properties throughout the greater Boise area, providing year-round coverage from common area pests like spiders, ants, voles, stinging insects, mice, earwigs, mosquitoes, spider mites, ticks, fleas, and flies. Whatever pest pressures you're facing, we've got your back. Reach out to us today to learn more.
Home Pest Control In Meridian, ID
The most effective way to guard your Meridian home and loved ones from a pest infestation is to reach out to the pest experts. Here at Owyhee Environmental, we're proud to offer environmentally-friendly pest solutions at an affordable price. We currently protect over 1,000 properties in the area, using a low-impact approach and environmentally-friendly methods to tackle your pest problems from the inside out.
We offer all your basic pest control services in addition to specialized services for rodent control, mosquito control, and flea & tick control. Once we complete your customized treatment, we'll return every season for follow-up visits, ensuring your home is protected from pests all year long. We provide winter treatments for attics, crawlspaces, and wall voids to take care of any hatchlings when the weather gets warmer. Call us to learn more about our residential pest solutions and how we can help.
Three Mosquito Control Techniques For Meridian Property Owners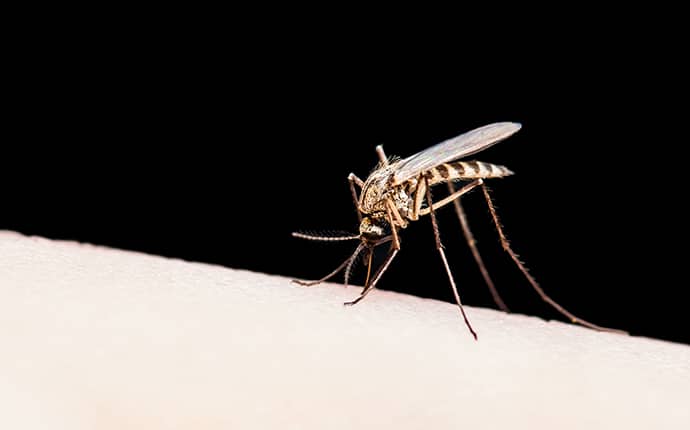 What do property owners need to know about mosquitoes? Well, they're vector pests that are capable of transmitting diseases between hosts. If you want to be proactive in minimizing your chances of being bitten by mosquitoes, here are three helpful tips for reducing your exposure to them.
1. Always wear mosquito repellent when spending time outdoors. Also, try to wear clothing treated with DEET or permethrin.

2. Get rid of any standing water sources on your property, including birdbaths, inflatable pools, overturned tires, etc.

3. Keep your windows and doors closed when possible. When they are open, make sure you have insect screens that are fully intact and functional.
These preventative measures are a great place to start, but the most effective protection you can secure is ongoing services from the pest experts. Here at Owyhee Environmental, our mosquito control and prevention services give you year-round protection from these harmful vector-pests, so reach out to us today, and we'll get started.
How To Keep Carpenter Ants From Destroying Your Meridian Home
Carpenter ants can do a lot of damage to the structure of your home. They're like termites in that they destroy wood throughout your homes and use it to construct their nests. The difference is that carpenter ants don't actually eat the wood. Either way, they can be detrimental to your property's structural integrity, which is why it's important to be proactive.
Here are some tips to help you get started:
Seal up and cracks or crevices along the foundation, doors, windows, and floors.
Remove any damp wood sources around the house, both inside and outside.
Reduce sources of excess moisture throughout your property.
Block off any opening around utility pipes and wires.
If you want guaranteed protection from carpenter ants, it's in your best interest to call on the experts. Owyhee Environmental provides complete carpenter ant control and prevention solutions that Meridian homeowners can rely on all year long. Call us today to learn more.
Commercial Pest Control In Meridian, ID
Your Meridian business is vulnerable to pest infestations, and that's a risk you can't afford to take. Commercial pest infestations cause serious contamination and structural damage, compromising not only your business and its ability to function but also the well-being of everyone on the premises. Infestations are a huge nightmare that you don't want to face, especially not alone. That's why the team at Owyhee Environmental provides commercial pest solutions that local business owners can feel good about. We service many local businesses, ranging from healthcare facilities, nursing homes, and retail stores to warehouses, manufacturing, and agricultural facilities.
We personalize our treatments based upon the findings of our inspection, addressing current pest activity and conducive conditions around the property. In order to prevent infestations on a continuous basis, we schedule our commercial pest services quarterly, bi-monthly, or monthly depending on your needs and the nature of your infestation. From the very first inspection through each follow-up visit, we dedicate ourselves to your complete satisfaction, so give us a call today, and we'll get the ball rolling.
Request Your Free Quote
Complete the form below to schedule your free quote with Owyhee Environmental.