Three Mosquito Control Techniques For Meridian Property Owners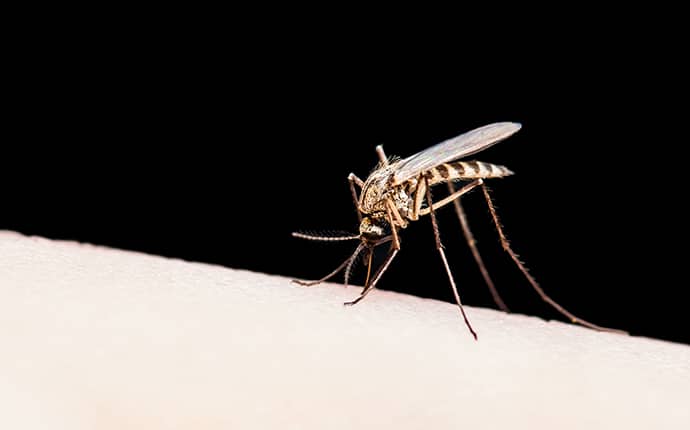 What do property owners need to know about mosquitoes? Well, they're vector pests that are capable of transmitting diseases between hosts. If you want to be proactive in minimizing your chances of being bitten by mosquitoes, here are three helpful tips for reducing your exposure to them.
1. Always wear mosquito repellent when spending time outdoors. Also, try to wear clothing treated with DEET or permethrin.

2. Get rid of any standing water sources on your property, including birdbaths, inflatable pools, overturned tires, etc.

3. Keep your windows and doors closed when possible. When they are open, make sure you have insect screens that are fully intact and functional.
These preventative measures are a great place to start, but the most effective protection you can secure is ongoing services from the pest experts. Here at Owyhee Environmental, our mosquito control and prevention services give you year-round protection from these harmful vector-pests, so reach out to us today, and we'll get started.
How To Keep Carpenter Ants From Destroying Your Meridian Home
Carpenter ants can do a lot of damage to the structure of your home. They're like termites in that they destroy wood throughout your homes and use it to construct their nests. The difference is that carpenter ants don't actually eat the wood. Either way, they can be detrimental to your property's structural integrity, which is why it's important to be proactive.
Here are some tips to help you get started:
Seal up and cracks or crevices along the foundation, doors, windows, and floors.
Remove any damp wood sources around the house, both inside and outside.
Reduce sources of excess moisture throughout your property.
Block off any opening around utility pipes and wires.
If you want guaranteed protection from carpenter ants, it's in your best interest to call on the experts. Owyhee Environmental provides complete carpenter ant control and prevention solutions that Meridian homeowners can rely on all year long. Call us today to learn more.
Request Your Free Quote
Complete the form below to schedule your free quote with Owyhee Environmental.