Professional Pest Management For Hidden Springs, ID Properties
Hidden Springs, ID is a lovely family-oriented community that residents are proud to live in. With our small population, we are tight-knit and treat everyone like family, and if we need any big city accommodations, Boise is just around the corner. The solidarity and values of a quaint region are upheld at Owyhee Environmental. We pride ourselves on our work ethic and the high level of care we provide to locals. Residents have access to the quality of large pest corporations at a much more affordable rate.
Our staff consists of experienced professionals working in a number of Idaho service areas. Safety is paramount, as our avenues are friendly to the environment. It's all in the name for us. Insects and creatures are a part of our world, but they don't have to be on your property or living in your home. Fortunately, whether you own a home or business, our experts at Owyhee Environmental have the solutions you need for your year-round pest control problems.
Home Pest Control In Hidden Springs, ID
No matter their size, pests are just downright destructive. They can damage your Hidden Springs, ID home or personal effects. On top of that, they are capable of sending you to the hospital. Many carry nasty germs that lead to illness. Several may scratch, bite, or sting you. To guard your well-being and abode, lean on Owyhee Environmental.
Our residential approaches include:
Customized treatment plans
Low-toxicity products
Yard inspections
Removal of spider webs and wasp nests
Six-foot perimeter barrier solutions
Care of eaves
Long-lasting repellents
With our recurring home pest control service plans, we tackle a vast array of pests. Even further, we offer specialized services for rodents, mosquitoes, fleas, and ticks. Warranties are available. So are quarterly, follow-up, same day, and emergency visits. You can rest assured that we'll live up to our word because our customers give us kudos for how thorough and attentive we are when treating your home. Call today and get a free quote!
Mosquito Control: What Hidden Springs Residents Ought To Know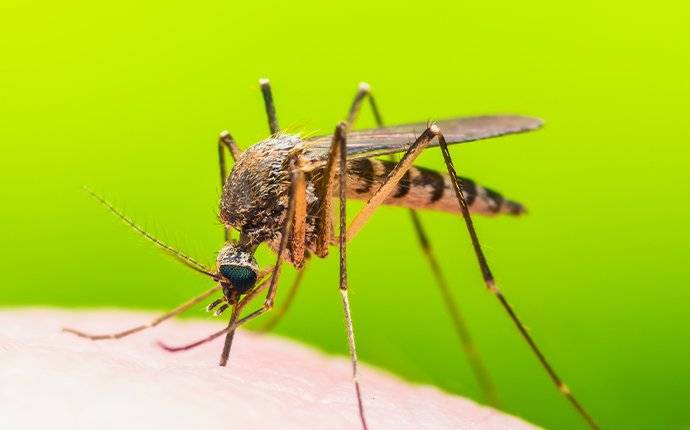 Those in medicine have labeled mosquitoes the most dangerous bugs in the world. As they bite and drink the blood of humans and animals, they easily transmit diseases from one host to another.
It's necessary for Hidden Springs property owners to understand how these insects operate, the specificities of their risks, and how mosquitoes can be prevented with Owyhee Environmental.
They're 0.12 to 0.35 of an inch long, have scaly bodies, defined noses, thin legs, and wings
Water and nectar are critical to their survival
Properties close to abundant greenery and standing pools will be most affected
They enter through open windows and doors and settle in quiet places that are dark and damp
Zika and West Nile virus, Yellow Fever, Malaria, and Dengue are among the illnesses they spread
Owyhee Environmental's main mosquito solution is a fogger that can be used recurrently or one time for particular events. Dodge disease! Contact us today to hear more about how you can protect your Hidden Valley Home from pesky mosquitoes.
What Attracts Ants To My Hidden Springs Property?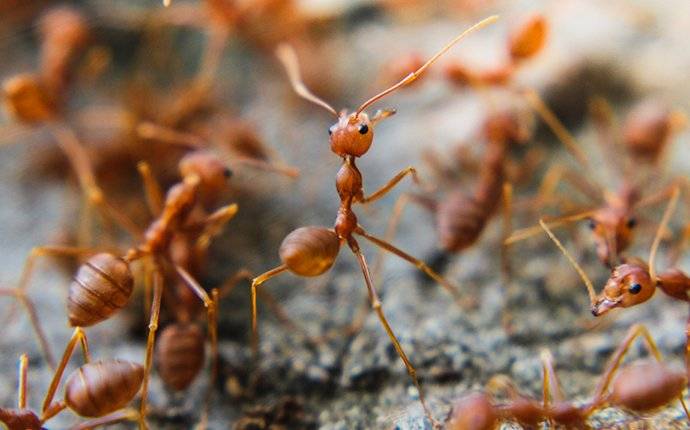 Ants are way more threatening than citizens in Hidden Springs realize. These bugs walk around with countless bacterial cells on their skin, making it easy to contaminate food and surfaces. In addition, many species can ruin your belongings, bite you, or sting you. In order to build a preventative defense, you have to understand what attracts ants. Also, it would be useful to learn how Owyhee Environmental can intervene.
There's a lot of variation in size and color with ants. However, the majority are between ⅛ and ½ of an inch long. Shade-wise, most are brown, yellow, black, or red. These pests are driven by food, water, and warmth. Therefore, it will help to do the following:
Repair foundation voids, utility holes, and moisture problems repaired.
Regularly clean the kitchen entirely and wash dishes.
Remove garbage and vacuum frequently.
Use airtight containers for food and trash storage.
Maintain the yard and distance greenery from the property.
The Owyhee Environmental team will use products designed to dismantle ant colonies long-term. DIY methods may seem tempting, but these methods often result in temporarily decreasing a population without destroying it at the source. Find out how our professionals can help you with your ant problem by reaching out to us today!
Commercial Pest Control In Hidden Springs, ID
It takes a lot of time, energy, and money to successfully launch and maintain a business. All of those resources and subsequent profits can go down the drain with a pest invasion. Employees or patrons can get sick. Your Hidden Springs establishment can gain a reputation for being unsanitary, and licenses could be lost. Having ongoing remediation from Owyhee Environmental would be a wise choice.
Our expert technicians have experience in developing customized plans for a broad range of businesses including health care facilities, nursing homes, retail stores, warehouses, manufacturing factories, and more. Whether your business s large or small, we have the pest control solution you need to keep your inventory and your employees safe. Entrepreneurs across the area have confidence in our offerings because we are members of national and state agencies in the industry including the National Pest Management Association. Give us a call to get started today and hear more about our commercial pest control offerings.
Request Your Free Quote
Complete the form below to schedule your free quote with Owyhee Environmental.