Professional Pest Management For Emmett, ID Properties

A great combination of natural beauty and an enjoyable community, Emmett is one of our favorite places to work. While all Emmett home and business owners have the kind of hardworking and independent spirit that we admire, this attitude can get you in trouble quickly when it comes to pest control.
Instead of allowing potentially dangerous or destructive pest infestations to linger by attempting to solve problems on your own, give Owyhee Environmental a chance to put your pest problems behind you for good. As a family-owned and operated business serving a wide variety of Idaho service locations, we treat all of our customers like they are family, so all of your top priorities will be ours as well. Here's what helps us provide the best kind of service for your home or business:
Free inspections for general pest control
Eco-friendly pest control solutions
Same-day and emergency pest control services
General and specialized pest control services
NPMA and IPMA membership
100% warranty on services
Call us today for a free inspection of your Emmett property before putting your home or business at risk any longer.
Home Pest Control In Emmett, ID
As a homeowner, it's your duty to protect your home and family at all costs. Unfortunately, the harder you try to protect your home from invasive pests on your own, the more likely you'll be at risk of the health hazards and property damage that can occur when infestations linger.
What if there was a way to prevent these infestations in the first place and protect your family with professional assurances? Since we offer the latest in eco-friendly pest control products, you can rest assured that our protective pest barriers won't hurt your yard or put your family at risk. Call us today for your completely free inspection.
The Importance Of Professional Flea & Tick Control In Emmett, Idaho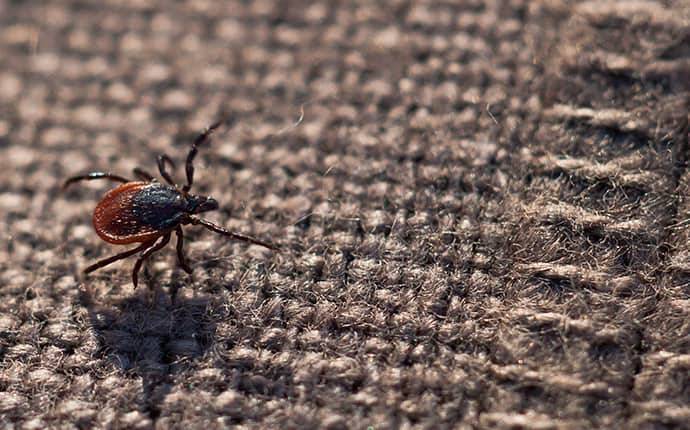 Many people think flea and tick problems won't happen to them. Unfortunately, they're much more common than you might think. Even if you don't have pets, ticks and fleas can be introduced to your yard by all kinds of invasive wildlife like deer, rodents, and more.
Along with invasive qualities, these parasites can spread dangerous diseases to their hosts, causing skin irritations, rashes, and more serious health conditions like Rocky Mountain spotted fever and Lyme disease. Plus, if you do own pets, they can directly affect their health as well.
In order to keep fleas and ticks from invading your property, try to create a buffer of gravel or mulch (if there's no fence) between your yard and any nearby wooded areas or tall grass. Maintaining the lawn will help reduce flea and tick populations and reduce your chances of wildlife invasions that introduce fleas and ticks to the property. However, there is no replacement for a professional guarantee.
With Owyhee Environmental, you'll get eco-friendly, proven products that can eradicate and prevent flea and tick problems. We also recommend treating your pets with veterinary-prescribed flea and tick medications. For more information or a free property inspection, call us today before fleas and ticks endanger what matters most to you.
Are You Having Trouble Getting Rid Of Mice In Your Emmett Home?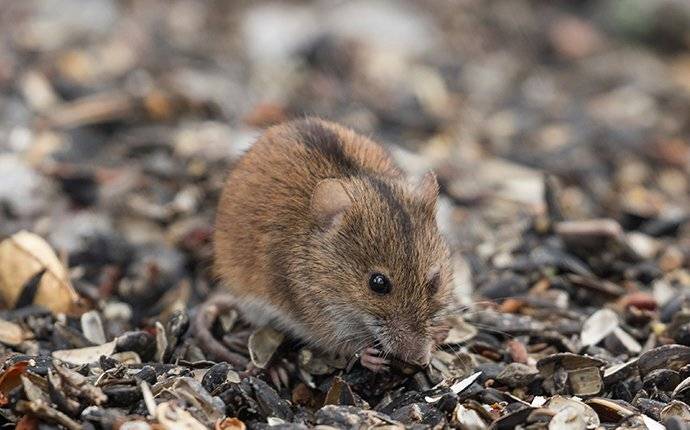 While mice may not be the biggest rodents that invade Emmett homes, they may be the biggest problems. With flexible bodies and sharp teeth that can chew through almost anything, mice are one of the toughest types of rodents to keep out of your home. Since they breed rapidly within homes, they're also one of the most difficult types of rodents to get rid of.
Unfortunately, your store-bought methods probably won't keep up with mice's rapid rates of reproduction, and mice in your home can lead to property damage and health hazards as they spread dangerous bacteria around your home. Anyone who has been in pest control long understands how dangerous it can be to deal with rodents without proper preparation and training, so don't let that thought cross your mind.
Instead of wasting your time and putting your family in further danger, put your trust in the eco-friendly rodent control methods that have kept hundreds of homes in Emmett and the surrounding areas mice-free. Our service technicians will inspect your property for free and identify all of the nests, entry points, and attractants that will need to be addressed. Give us a call today to set up your free, no-obligation inspection.
Commercial Pest Control In Emmett, ID
Everyone understands that a customer witnessing pest problems in your Emmett area business facility is not good for the brand. However, social media has increased this risk to your reputation in a variety of ways, so it's more important than ever to maintain a pest-free facility.
Instead of being ridiculed by public opinion for utilizing pest control products that are harmful to the environment, why not put your trust in our environmentally-friendly treatments that are very effective? As a locally and family-owned and operated business, we know exactly what it's like to pour everything into a business. That's why we'll make what's most important to you most important to us. Call us today for your free inspection.
Request Your Free Quote
Complete the form below to schedule your free quote with Owyhee Environmental.