Quality Pest Management Solutions In Eagle, ID
Nestled in the foothills of Boise, ID, the city of Eagle is a lovely place to live, work, and play. The people are friendly, and the country setting is beautiful – what's there not to love about life here in Eagle? Well, for one thing, pest activity. These intruders are present all year long, meaning our homes and businesses are vulnerable to potential pest infestations. If you're looking for dependable pest protection, you've come to the right place.
Owyhee Environmental offers dependable residential and commercial pest control services to properties throughout the greater Boise area. We are a family owned and operated company that believes pest control is more than just killing bugs; it's a way to improve the quality of your life and bring you the comfort you deserve. Call us today, and we'll address your pest control needs together.
Home Pest Control In Eagle, ID
In order to effectively protect your home from a pest infestation, we highly recommend recurring services from a team of pest experts. Over 1,000 local homes utilize our residential pest solutions, and we're proud to offer year-round coverage from a broad range of pests, including spiders, ants, voles, stinging insects, mice, earwigs, mosquitoes, spider mites, ticks, fleas, and flies. Whatever type of pest problem you're facing, you're not in it alone. We offer a large selection of home pest control services, and each of our treatments is customized based upon your needs. We take a low-impact approach, using micro-encapsulated products to repel pests for the long term. Reach out to us today to get your free estimate and inspection.
Five Flea & Tick Control Solutions For Eagle, ID Homeowners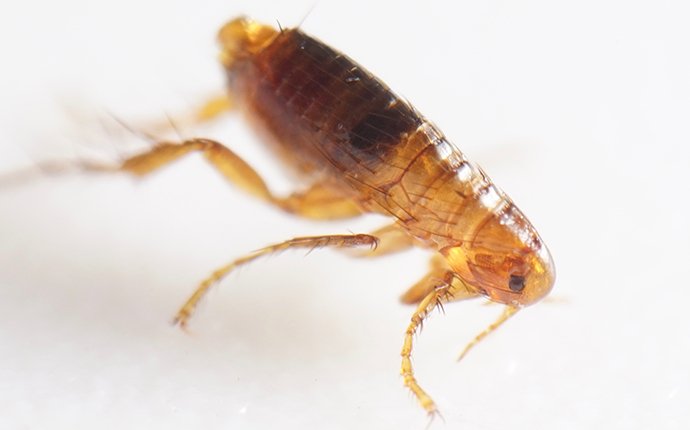 Fleas and ticks are both parasitic pests that can make their way to your Eagle house, exposing you and your loved ones to a variety of vector-borne illnesses.
If you want to be proactive in your efforts to minimize your exposure to fleas and ticks, here are five preventative tips to consider:
1. Check yourself and your pets for any fleas or ticks before coming inside.

2. Clear clutter and vacuum carpets, floors, furniture, and crevices where pests can easily hide.

3. Regularly wash all bedding, linens, and laundry on high heat to kill off any flea or tick activity.

4. Use insect and flea repellent on you and your pets when spending time outdoors.

5. Use outdoor flea and tick repellent on the exterior of your home to reduce the chances of an infestation.
For the most reliable flea and tick solutions, your best bet is to call in a team of qualified pest professionals. Owyhee Environmental is your source for everything tick and flea related. We offer comprehensive flea and tick treatments that not only treat your property but provide a preventative barrier to keep intruders out moving forward. Call us today to learn more.
How To Spot & Stop Earwigs In Your Eagle Home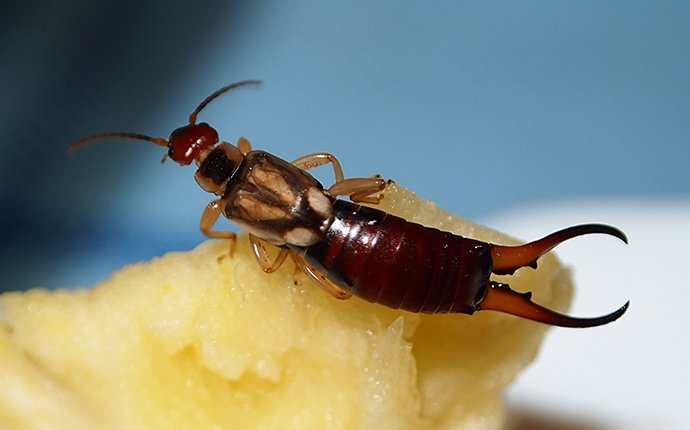 Earwigs are small pests that are attracted to humid, damp, dark places. You can usually find them under rocks, piles of decaying matter, or bags of dirt or fertilizer. They're medium-sized with flat bodies that are mostly black or brown. If you want to be proactive in your earwig control efforts, there are some things you can do.
Consider the following when it comes to stopping earwigs from infesting your property:
Clean the yard of organic debris, branches, leaves, etc.
Clean your rain gutters and make sure they function properly.
Don't allow shrubbery to touch the structural foundation of your house.
Keep outside lights off at night as it will attract earwigs.
Maintain minimal mulch in your yard.
Reduce moisture around the home by setting up dehumidifiers in damp areas.
Reduce the presence of stones in your yard as earwigs like to hide under them.
Remove any rotting wood from your property.
Repair leaky faucets or faulty drains and plumbing.
Seal off any cracks or points of entry around the perimeter of the house.
Store food in tightly sealed containers and don't leave any pet food or water outside overnight.
Vacuum regularly and promptly wipe up any spills from the stove top or counter.
These preventative efforts are a great place to start, but we also highly recommend reaching out to a team of pest professionals. The team at Owyhee Environmental offers complete earwig control and prevention services you can rely on all year long. Reach out to us today for all of your earwig control and prevention needs; we're here to help.
Commercial Pest Control In Eagle, ID
Our commercial pest control services protect a wide range of local businesses, including healthcare, nursing homes, retail, warehouses, manufacturing, and agricultural facilities. After finishing a thorough inspection of the interior and exterior of your facility, along with the landscaping, we'll develop the appropriate treatment plan. Once we finish exterminating all pest activity and eliminating all conducive conditions on the premises, we return quarterly, bi-monthly, or monthly to keep things completely pest-free moving forward. Get in touch with us today to speak to one of our expert technicians about your commercial pest control needs.
Request Your Free Quote
Complete the form below to schedule your free quote with Owyhee Environmental.