Complete Pest Management In Caldwell, Idaho
Also referred to as "The Treasure of the Valley," the city of Caldwell is a friendly place with picturesque views of the Boise River. It's a great place to live, and no one agrees more than all of the local pests in the area. Pest activity is a year-round concern here in Idaho, which puts your property at risk for an infestation. The best way to protect your home or business from pests is with help from professionals.
Welcome to Owyhee Environmental, where pest control is more than just killing bugs. Our family owned and operated company uses environmentally friendly pest services that make you life easier. Our small, elite team provides personalized services, giving you an affordable alternative to oversized pest control corporations. We offer both residential and commercial services to meet your needs, so give us a call today, and we'll get started right away.
Home Pest Control In Caldwell, ID
There's a lot that goes into maintaining a home. There's so much to think about, and as a homeowner, you certainly don't want to add a pest infestation to your list of concerns. That's why Owyhee Environmental is here to worry about it for you. Our residential pest solutions protect over 1,000 local residences from common household pests. Some of the intruders we deal with include spiders, ants, voles, stinging insects, mice, earwigs, mosquitoes, spider mites, ticks, fleas, and flies.
Once our team finishes inspecting the interior and exterior of your home, as well as your yard, we get to work customizing a treatment plan based upon our findings. Our treatments are tailor-made to suit the needs of your property, giving you and your loved ones year-round coverage. We offer ongoing services every quarter to perform seasonal treatments that guarantee lasting pest protection. Give us a call today for a complimentary inspection.
Do You Need Professional Rodent Control Services For Your Caldwell Home?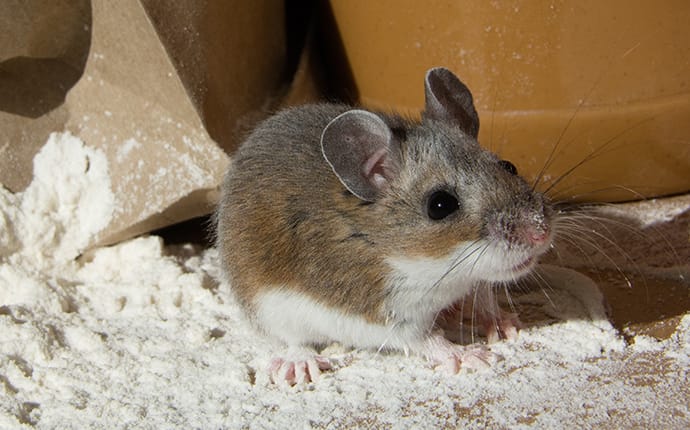 Rodents can gain entry into your home by squeezing through any accessible crack and crevice. They inhabit the nooks and crannies of your home, leaving feces, urine, and saliva everywhere they go. This excrement spreads bacteria and harmful pathogens that contaminate all kinds of surfaces and food sources throughout your home, leaving you vulnerable to disease.
Once rodents get inside your wall voids, they begin gnawing on whatever they can sink their teeth into. One of the things they like to chew on is electrical wiring, which poses a great threat to your safety as it can cause the wires to catch fire, leading to large scale damage and compromised safety.
Rodents also carry around mites, fleas, and ticks, exposing your home to all kinds of infestations and the consequences that come with them. No one wants that. There's so much to consider when it comes to a rodent infestation, and it's a lot to deal with on your own. That's why professional rodent control is important for every homeowner. Contact Owyhee Environmental today to hear more about our rodent solutions.
The Dangers Of Wasps On your Caldwell Property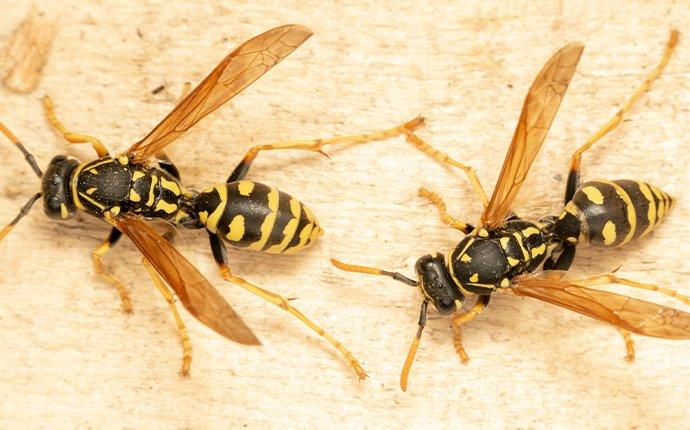 Wasps are stinging insects that are usually brown with yellows markings on their head, thorax, and abdomen. You can generally distinguish a wasp from other similar looking stinging insects by their thinner, more elongated shape. Now that we're clear on identifying wasps, what dangers do they pose that you should know about?
Wasps can cause serious problems for you and your loved ones, especially if anyone has allergies. Wasps can sting repeatedly, injecting their venom into their prey numerous times. For people that are allergic to their venom, it can be fatal.
In order to protect yourself from the threats of wasp activity, it's important to be proactive. The best source of wasp control and prevention is from the experts, and the team at Owyhee Environmental has your back. Call us today to discuss your wasp control needs, and we'll get the ball rolling.
Commercial Pest Control In Caldwell, ID
If you want to effectively guard your Caldwell business against pests, there's really only one way to go, and that's professional pest control services. Here at Owyhee Environmental, we service a broad range of local facilities, such as healthcare, nursing homes, retail, warehouses, manufacturing, agricultural facilities. No matter what type of business you're running, it's important to address your pest control needs, and we're here to help you.
Our pest-free guarantee promises results you can trust. Should pests return between service visits, we'll come back at no extra charge to re-treat the premises. We also offer same-day and emergency services because when it comes to a pest infestation, you need 24/7 backup. We schedule recurring commercial pest control services quarterly, bi-monthly, or monthly to meet your needs. Reach out to us to set up your free inspection as soon as possible.
Request Your Free Quote
Complete the form below to schedule your free quote with Owyhee Environmental.