Complete Pest Management In Boise, Idaho
The city of Boise, ID, is a rapidly growing metropolis with much to do and see. Between the State Capitol building and the Boise River Greenbelt, there's no shortage of interesting sites around town. One sight none of us want to see, however, is pest activity on our properties. Infestations pose a year-round threat, and it's important for all Boise home and business owners to protect themselves.
Here at Owyhee Environmental, we dedicate ourselves to providing quality pest protection to properties throughout Boise and the surrounding areas. Our family owned and operated company believes that pest control is more than just killing bugs. We provide pest control that gives customers the ease of a pest-free life. Our pest solutions are environmentally friendly and affordable, and we customize our service plans to meet your property's needs. Call us today to get started.
Home Pest Control In Boise, ID
If you own a home here in Boise, you need to consider your pest control needs. An infestation poses a huge threat to you and your loved ones, which is why we recommend ongoing services from the pros. Owyhee Environmental services over 1,000 local residences with complete residential pest control solutions. We offer full coverage from a long list of common household pests, some of which include spiders, ants, voles, stinging insects, mice, earwigs, mosquitoes, spider mites, ticks, fleas, and flies.
Our team begins with a thorough inspection of the interior and exterior, investigating present pest issues and identifying conducive conditions. Then, we suggest necessary modifications and get started on a tailor-made treatment plan to meet your needs. In addition to our basic pest solutions, we provide specialty services for rodent control, mosquito control, and flea & tick control. Give us a call today for a free estimate and inspection.
The Importance Of Professional Rodent Control In Boise, ID
Rodents are harmful pests that are more than just a nuisance; they're a serious danger to your property and everyone inside of it. Rodents reproduce rapidly, so what may start as one family in a wall void can quickly turn into a full-blown infestation. There are a variety of dangers to consider when it comes to rodent infestations.
Rodents feed on garbage and decaying matter. They pick up bacteria and pathogens, which they then spread around on the surfaces of your home. They leave feces and urine everywhere they go, contaminating every inch of your property and exposing you to a long list of diseases.
Mice and rats can also do real damage to your property. They gnaw on whatever they can sink their teeth into. That includes the construction of your structure, food packaging, and even wires and cables. They are capable of serious property damage and widespread contamination that compromises your health. Not to mention they put your property at risk of catching fire by teething on your electrical wires.
If you're going to effectively protect your property from the dangers of a rodent infestation, It's important to secure ongoing rodent control and prevention services. Get in touch with us at Owyhee Environmental today to discuss your rodent control needs.
Are The Wolf Spiders In Boise Dangerous?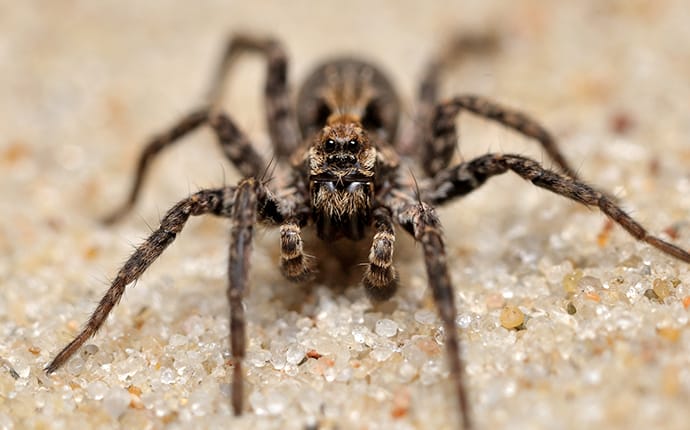 Wolf spiders are nocturnal spiders that can run very fast. They are big and hairy and tend to travel along walls and under furniture.
There are over 100 wolf spider species in North America alone, and here in Idaho, they're a common household intruder.
While wolf spiders do bite, they're not poisonous. Their bites are nowhere near as dangerous as that of a widow or recluse spider. Wolf spiders only bite when threatened, and though the bites can be very painful, they're rarely deadly. Of course, depending on the individual, the severity of the reaction can differ.
The best thing you can do is minimize your exposure to these intruders. Call Owyhee Environmental for quality spider control and prevention services that you can trust. We'll set up your complimentary inspection right away.
Commercial Pest Control In Boise, ID
Owning a business is a 24/7 job. It can be overwhelming to stay on top of everything, and the presence of pests makes it all the worse. The most effective method of pest protection for your Boise business is professional pest services. Our commercial pest solutions protect a variety of facilities against the dangers of pest infestations. Some of the properties we service include healthcare, nursing homes, retail, warehouses, manufacturing, agricultural facilities.
After completing a customized treatment plan, we provide ongoing services and schedule them based on your business's needs. Our follow-up visits are available quarterly, bi-monthly, and monthly to meet your needs. Whatever kind of pest pressures you're facing, you don't have to deal with it alone. Guard your business against harm, and give us a call today. We'll walk you through our commercial service offerings and get the ball rolling.
Request Your Free Quote
Complete the form below to schedule your free quote with Owyhee Environmental.