Why You Should Choose Eco-Friendly Pest Control For Your Boise Business
January 15, 2022
Choosing an eco-friendly pest control service for your Boise business is a very important decision. The safety of your employees and customers is a priority to you, so finding an experienced professional that can find solutions that have a low impact will keep everyone involved in your business safe and happy. Learn how the pest professionals at Owyhee Environmental excel at providing these low-impact solutions and how teaming with them to keep your business free of pests will be the best choice you can make for you and the people who depend on you.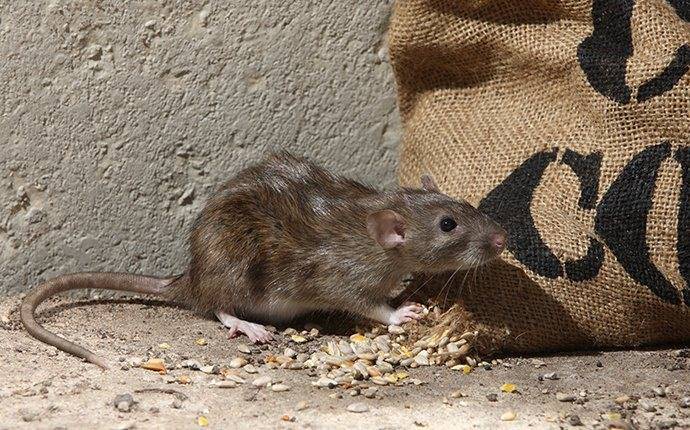 Common Pest Problems For Boise Businesses
Having a pest problem can be bad news for a business owner, and pests are a problem year-round in Boise. If they find a way to get into your business, not only will they become a nuisance, but will make it difficult for your business to thrive. They can cause physical damage to your building, chewing through walls, wires, and insulation; some pests can spread illness-causing pathogens, which will make customers and staff sick as well as cause major harm to your reputation. Finding the best local pest control to protect your Boise business will not only protect your customers and staff, but will keep them happy and healthy knowing your facility is safeguarded from the hazards brought on from a pest infestation.
How Some Pest Control Methods Can Be Dangerous For Boise Businesses
The ultimate goal of a pest control company is to rid an infested home or business of whatever unwanted pest has overrun it. However, if the effect on the environment using certain methods of pest control is unfavorable, other control options should be explored. A big mistake that can lead to deadly results is using outdoor chemicals indoors; this can lead to very serious health issues to anyone exposed, as many chemicals intended for outdoor use are dangerous to use indoors because they will remain toxic longer inside than they would outside. Also, using twice as much of a chemical or pesticide thinking that it will be more effective could be fatal. There is a lot at stake when running a business, so you want to make sure to use a dependable pest control company that has the best interests of you and your customers in mind. Owyhee Environmental in Boise uses eco-friendly pest control methods that will put your mind at ease.
The Benefits Of Eco-Friendly Pest Control For Boise Businesses
Finding the underlying causes of a pest infestation rather than overusing chemicals to attack the problem is a sound strategy for any professional pest control services company. Some examples of this would be:
Thoroughly inspecting the property to diagnose and investigate the pest issues.
Setting up barriers on the outside of a building to prevent pests from getting in.
Repairing leaky sinks or toilets to remove any water sources that pests seek out.
Using crack and crevice treatments to block entry points where possible.
Trying to use low-risk pesticides that are available for some pests.
Businesses should want to use solutions that are low-impact so as not to affect employees and customers. Partnering with a local pest control expert to find a strategy that meets your business's specific needs is key to eliminating the pests affecting your business, and doing it in an eco-friendly way to protect the people associated with the business is the best-case scenario for everyone involved.
How Professional Eco-Friendly Pest Control Works For Boise Businesses
Finding a reputable company that will perform commercial pest control services for your business is very important for the safety and reputation of your business. Owyhee Environmental is committed to helping your Boise business remove pests and keep them out. Because we believe that the best offense is a good defense, we provide services that repel pests from the outside. This method protects the inside of your business from pests with a low-impact, environmentally-friendly approach. Plus, because we are committed to keeping pests out, we fully warranty the inside of your business. Call for a free quote today and let us give you the peace of mind that comes with a pest-free business.
Previous
Next