What's The Best Way To Get Rid Of Ants In My Boise Home?
April 15, 2023
Do you regularly find ants crawling around inside your Bosie home? There is probably a good reason why they are around. Regardless, we want you to know there are ways to handle these problematic pests.
Take some time now to learn about ant infestations and discover an ant control option that will best handle the problems you are facing with these pests here in Boise. Contact Owyhee Environmental if you want direct ant pest control for your home. We have many incredible pest control services in Boise and are ready to find a solution that best serves you.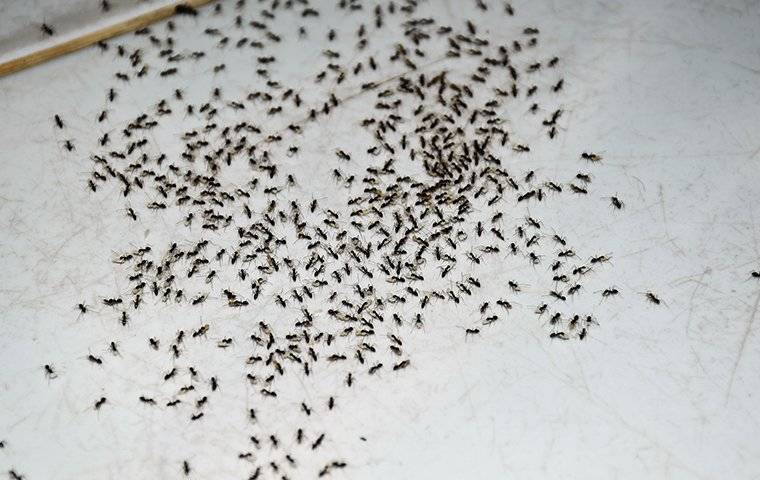 How Can I Tell If I Have An Ant Infestation?
Ants are one of the easier pests to identify in Boise. This is mainly because they are brave. Although these pests can be scared off, they have no fear when it comes to crawling through homes in broad daylight to search for food.
Keeping this in mind, if you are wondering if your home might have problems with these pests soon, check your yard. Look around for ant hills. The closer these insects live to a home, the more likely they are to invade.
If you want to identify what types of ants in Boise are causing trouble inside your home, bring in our team for a quick inspection. We will help you understand what you are up against and find out whether the species you are dealing with are dangerous.
Does An Ant Infestation Mean My Home Is Dirty?
Most people associate dirty homes with pest problems. There is some merit to this observation. Ants actively look for environments that provide them with more opportunities to find food. A dirty home has more discarded snacks and sugary beverages, which these pests love. Keeping this in mind, a clean home can still have ant problems. These pests are constantly sending out scouts to find tasty treats nearby. These scouts will check everywhere, including trash cans, pantries, and cabinets, to find things to eat.
If your food is not stored away property or if there are scraps in your pet's food bowl, ants will find a reason to bring their friends in with them. This is one reason why ant pest control is so important.
How Do I Get Rid Of An Ant Infestation?
There are few effective options to get rid of ants Boise that you can implement on your own. Most methods require a deep understanding of these pests and can be harmful when used improperly.
If you need help with pest control ant treatments in your Boise home, bring in our team at Owyhee Environmental. We are a local and dedicated provider that can help you identify and deal with any sized ant infestation. All you have to do is get in touch with our team. We will take care of the details.
How Do I Prevent Ants From Coming Back?
Where removing ants is nearly impossible without a professional, preventing these pests is something you can do with enough time and effort. Here are three effective ant control tips to keep these pests at bay:
Keep your home clean and address moisture issues when you find them.
Make sure your home's exterior is properly sealed.
Reduce clutter whenever possible and keep interior spaces organized.
For more help preventing ants, consider investing in a year-round pest control plan. Call Owyhee Environmental to learn about our residential and commercial pest control services in Boise and ask how our team will help you identify, prevent, and eliminate these terrible little insects.
Previous
Next