What It Takes To Get Rid Of A Flea Infestation In Your Boise Home
September 23, 2022
Fleas are pests you get when you own pets, right? Unfortunately, this is not the case. Even if you don't own a cat, dog, or another furry friend, you can still have trouble with fleas. The question is, what can you do to stop these pests? Is there a simple solution to keep these bugs out? Here is what it takes to get rid of a flea infestation in Boise and some things you should consider about these biting bugs. To find a fast solution to your pest problems, contact the professionals at Owyhee Environmental. Our team will happily assist you with fleas indoors and find a solution that will meet your needs.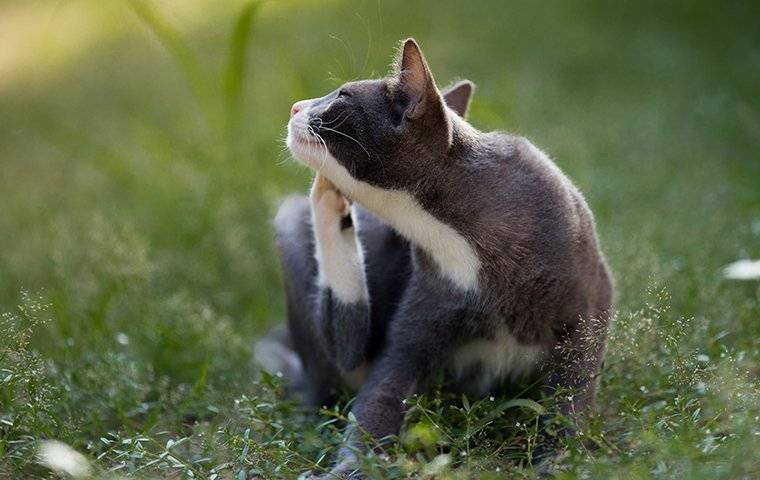 How To Tell If You're Dealing With A Flea Infestation In Your Home
Fleas are one of the hardest pests to identify here in Boise because of their size and the places they hide. If you have furry pets, we recommend starting by checking their fur. Fleas are small brown insects that frequently jump and move around. You will easily identify one of these bugs inside light-colored fur. If you do not have pets, check your carpets, bed covers, and other similar areas indoors. Fleas are amazing at hiding. For this reason, get our team involved if you want help identifying these pests. We know how to identify fleas and will be happy to help you spot an infestation indoors.
How Fleas Can Be Harmful To Both People And Pets
Something you should know about fleas is that they are not only a problem for pets. These pests pose a serious threat to human health. For example, did you know that fleas were the main spreaders of the bubonic plague? This disease took the life of 25 million individuals during the 13th century. Although medicine has come a long way and deaths related to flea-borne illnesses are less common, people and their pets still get sick. The only way to avoid sickness from fleas is to prevent bites in the first place. You can do this by investing in some form of flea control.
The Best Way To Completely Eliminate A Flea Infestation
If you are dealing with fleas in your Boise home and want to get these pests out, you must start with your furry friends. If you are unsure how to remove fleas from your pets, talk to your veterinarian. For in-home pest elimination, trust our team at Owyhee Environmental. We offer quick and effective treatments designed to eliminate fleas wherever they are hiding inside your house. If you are looking for a more permanent solution to these pests, invest in a general pest control plan and make sure your outdoor pets have flea and tick collars.
Five Naturally Effective Ways To Prevent Future Flea Infestations
Once you have dealt with your flea infestation, your next goal should be to get these pests out. One way to do this is with these five naturally effective flea prevention tips:
Seal gaps and cracks in your home's exterior foundation.
Make sure all of your window and door screens are in good repair.
Keep unscreened windows and doors closed when you are not using them.
Clean your home regularly to deter invasive flea-carrying rodents.
Invest in a year-round pest control plan to keep out fleas and flea-carrying pests.
Call Owyhee Environmental today if you have unanswered questions about pest control in Boise and learn more about our flea control programs. We are sure to have a solution that will meet your needs.
Previous
Next