The Trick To Keeping Earwigs Out Of Your Boise Home
October 15, 2022
Earwigs are slender insects that emerge at night seeking sources of food such as plants, insect larvae, and various smaller insects. They have an unusual name based on an old European myth that these creatures would enter people's ears while they slept and burrow into the brain.
In the U.S., roughly 20 different earwig species currently exist. Some species generate a liquid with an offensive odor for defensive purposes. Earwigs will sometimes damage gardens in residential areas and may enter homes—particularly those with bright interior lighting or amid harsh weather conditions.
Are you a local homeowner wondering how to prevent earwigs in your house? Earwigs invade homes in several ways; therefore, having a professional property inspection is critically important. A licensed Boise pest control professional understands what attracts earwigs and how to keep earwigs away from the premises.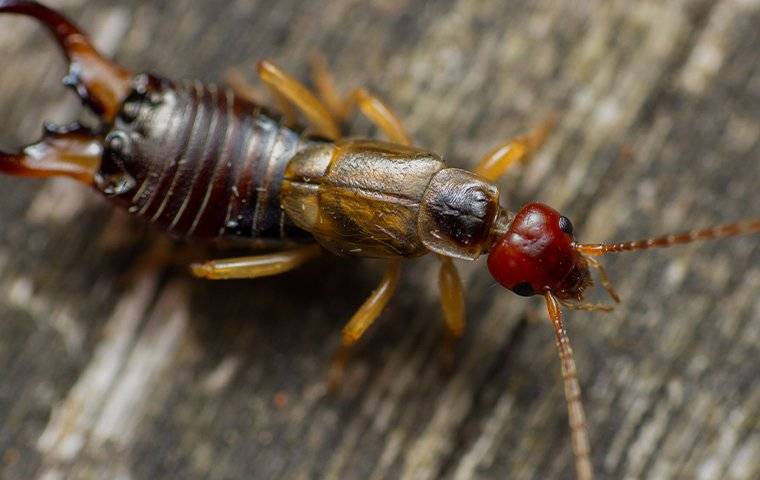 What Earwigs Look Like
Earwigs in Boise have an elongated body measuring from ¼ of an inch to one inch long, six legs, antennae, and a pair of pincers (claws). Their slender bodies usually appear in shades of dark red, brown, or black. Although equipped with wings, the majority of species are poor fliers.
Earwigs Look More Dangerous Than They Are
The pincers that earwigs have make them look like a potential threat; however, they pose virtually no health risks to humans. In large numbers, these pests may harm flower, fruit, or vegetable gardens.
Are there other bugs that look like earwigs? Yes. Some creatures have similar physical characteristics to earwigs, such as firebrats and silverfish. These two insects also move quickly, are drawn toward moisture, and are most active after dark. Firebrats and silverfish are in the order Zygentoma (formerly Thysanura), and earwigs belong to the order Dermaptera.
Simple Yet Effective Earwig Prevention Tips For Your Home
How do earwigs get in your house? Earwigs sometimes are "accidental" invaders. Some of the best tips for preventing earwig intruders include:
The body of an earwig will typically allow passage through small openings near the foundation; thus, inspect and fill these possible points of entry with a weatherproof caulk or sealant.
Limit the use of bright lighting near entryways after dark, which often attracts these pests.
Minimize excessive moisture in exterior areas near the structure by fixing leaky hoses or spigots, removing objects that hold water, and keeping gutter systems clear.
Ensure that basements and crawlspaces are properly ventilated and use a dehumidifier when needed to reduce moisture and humidity.
Suppose you have a professional property inspection performed by an experienced pest controller. In that case, they will help identify existing property conditions that may make the home susceptible to intrusions from these types of pests.
The Fast And Easy Way To Get Rid Of Earwigs In Your Home
After contacting the team of experts with Owyhee Environmental, we will deploy a specialist to the property to conduct a thorough inspection. We will determine the type(s) of pests involved, the extent of the intrusion, and look in hard-to-reach places where many types of pests hide. Our technician will answer any questions that arise and explain the best treatment option.
Our company proudly serves residential and commercial clients in Southern Idaho, which includes Treasure Valley and Magic Valley. As our name suggests, we deploy eco-friendly products when possible as part of an overall commitment to safety. Many of these options recently emerged in the pest control industry, and they satisfy the high standards of the National Pest Management Association (N.P.M.A.) and other advocates and educators.
As a truly full-service provider of pest control solutions, we offer various specialized services for undesirable critters such as rodents, mosquitos, fleas, and many other problematic pests. We always stand behind the quality of our work with a satisfaction guarantee.
We look forward to hearing from you.
Previous
Next