The Secret To Effective Flea & Tick Control In Jerome
May 14, 2021
What is your first thought after being bitten by a bug? Do you consider the fastest way to get them off your body? Do you wonder if it is venomous and if you are about to be in pain? Maybe you get curious about what species it might be. No matter where your mind goes, you should always be thinking about what diseases the bug biting you might be carrying. This is especially true for fleas and ticks. These two blood-feeding pests regularly invade lawns and homes in Jerome and can be a big problem for local property owners. To help you keep dangerous fleas and ticks off your property, here are some simple control tips to consider.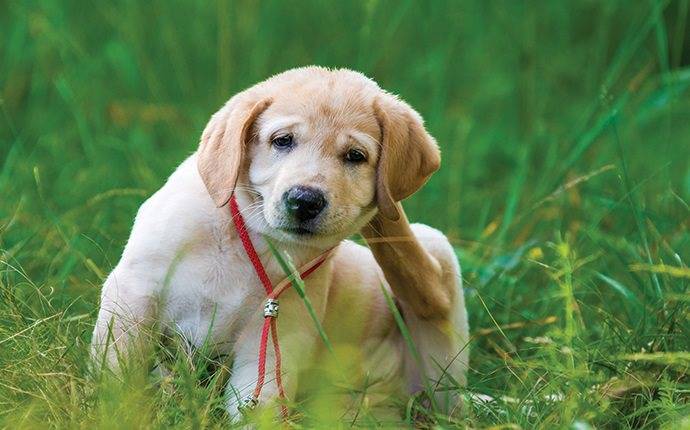 Reduce Attractors On Your Property
Fleas and ticks prefer certain properties over others. If your yard has tall grass, thick shrubs, and clutter, it will be more likely to attract these dangerous pests. To reduce these attractants, cut your lawn short, trim your landscaping, and eliminate clutter and debris around your property.
Deter Wildlife
Often fleas and ticks get onto properties by riding in on wildlife. Some common wildlife creatures that might carry these pests into your yard are deer, raccoons, and squirrels. Rats and mice also carry fleas and ticks and will regularly bring these pests inside when they invade homes. To help you keep wildlife off your property, consider these basic prevention tips.
Install a fence around your yard and garden.
Fill in holes around your property.
Eliminate sources of water build-up.
Make sure your gutters and drains are working properly and that water isn't pooling near your home's exterior.
Avoid feeding your pets outdoors.
Invest in tight-fitting lids for your trash cans.
Seal Your Home's Exterior
Your home's exterior is your last line of defense against pests like fleas, ticks, and the rodents they ride in on. To make sure your home's exterior is properly sealed, here are five exclusion tips to take advantage of.
Use a caulking gun to fill in holes, gaps, and cracks in your home's exterior foundation and spacing around window/door frames.
Install door sweeps under all exterior doors.
Make sure your window/door screens are in good condition.
Invest in a rodent-proof cap for your home's chimney.
Keep unscreened doors and windows closed when they are not in use.
Protect Your Pets
We love our pets but we don't like it when our pets bring fleas and ticks indoors. Fortunately, there are ways to protect our furry friends against these blood-feeding pests. One common method homeowners use to protect their pets is flea and tick collars. If this method won't work for your companions, talk to your veterinarian. They will suggest other options that might work better. If you do not have the means to protect your pets, we recommend checking them thoroughly after they spend time outdoors to make sure they don't carry fleas or ticks in with them.
What Professionals Do About Fleas And Ticks
If you do not have time to prevent fleas and ticks around your property but still want a reprieve from the problems these pests cause, turn to the professionals at Owyhee Environmental. We offer affordable long-term solutions to pest problems and would be happy to get your property the protection it needs to fight back against blood-feeding pests like fleas and ticks. Using only advanced control measures and industrial-grade products, we will put in place the defenses your home needs to stay pest-free year-round.
Contact our team today to schedule an appointment for your Jerome property and discover what quality pest control looks like for you and your home.
Previous
Next