The Key To Total Rodent Control For Meridian Properties
November 30, 2022
Rodents running amok is a frightening experience, especially when they're inside your home. The dangerous diseases they carry can threaten the health and safety of you and your loved ones. And the stress and hassle of dealing with such a dilemma on a daily basis can negatively impact your mental and emotional well-being.
Fortunately, Owyhee Environmental delivers the most advanced pest control in Meridian to quickly wipe out a rodent infestation in your home. We use our years of study and background on rodents to ensure pest-free results every time. Read on to learn more about rodents, the problems they can cause, and the best way to get rid of them.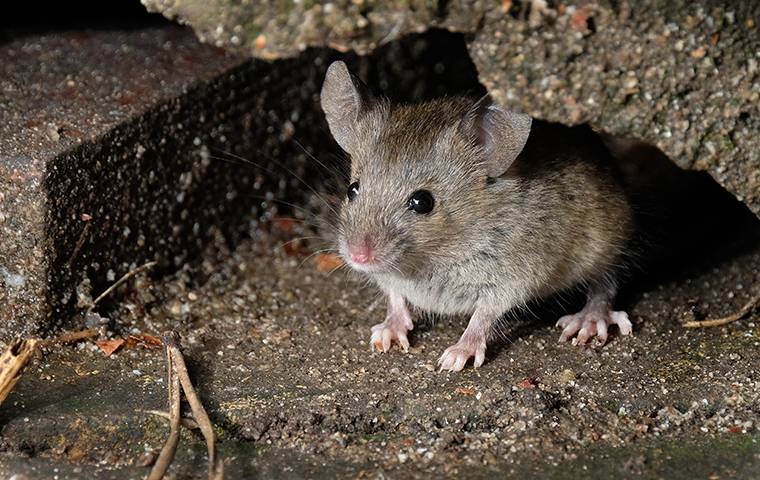 Common Types Of Home-Invading Rodents In Meridian
If you live in Meridian, there is a chance rodents may pay your home a visit, especially if your property contains attractive features rodents find irresistible, like an ample supply of food and water. If you have the misfortune of finding a rodent in your home, they most likely will be a common house mouse, a Norway rat, or a roof rat. However, other rodents in Meridian don't invade homes but can lurk around your yard and cause potential damage, like gophers, voles, tree squirrels, and rock chucks. Get in touch with your local pest control if any rodent has invaded your home or yard.
All The Problems Rodents Can Create In Your House
When rodents take up residence inside your home, it's time to implement a plan to get them out. Rodents in your house can cause a variety of problems that can pose a danger to your health as well as cause damage to your property. Many rodents carry diseases like:
Salmonella
Hantavirus
Lymphocytic choriomeningitis (LCMV)
Tularemia
Leptospirosis
Rodents that gain access to your utilities and electrical units can chew on the wiring, potentially sparking a fire. Also, their urine and fecal matter can cause short circuits and outages. In addition, household members could become sick simply by breathing in microscopic airborne particles created by rodent waste. Therefore, contact professionals with rodent pest control at the first sign of these critters in your home.
Why DIY Rodent Control Is A Waste Of Time And Money
Using do-it-yourself (DIY) tactics or at-home remedies is never advisable when attempting to rid your home of dangerous pests like rodents. These critters can transmit a multitude of illnesses that can compromise the health of you and your family. It's not worth the perceived cost savings to experiment with unproven methods that often fall short of success, especially when your safety is at risk. You could end up using the wrong products or dispensing the right products incorrectly. Accessing rodents' hiding spaces is challenging, and you may put yourself in a precarious position trying to get into tight spaces. Since many DIY efforts don't provide the expected results, you end up with money and time lost that you can't get back. That's why it's always best to consult professional pest management for the most effective rodent control.
The Best Way To Get Rid Of Rodents And Keep Them Out
It's an unfortunate situation dealing with rodents in or around your home. Once you discover the intrusion, the next step is to figure out how to get them out. Fortunately, that isn't a burden you have to shoulder yourself. Pest professionals exist to get rid of rodents from homes and businesses efficiently and completely. They possess the knowledge, tools, and skill set that the average homeowner lacks.
Since 2019, Owyhee Environmental has provided exceptional pest control that our residents can count on. We offer many treatment options to fit your needs and lifestyle while eliminating pests. Our trained staff can eradicate different types of rodents to restore your household's good quality of living. We offer complimentary estimates, so reach out to us today to request yours!
Previous
Next