The Best Pest Control Solution For Your Boise Business
December 20, 2022
If you're a business owner in Boise, it's important to be aware of the pest problems that are common in this area. Many pests can cause extensive damage to your business, and some can even be hazardous to your employees' health. It's crucial to have an effective pest prevention plan in place so that these problems don't become a liability for your company. The Boise pest control pros at Owyhee Environmental are here with some must-know information for business owners. We'll discuss the most common pests that plague businesses here in Boise, as well as some of the best methods for preventing them.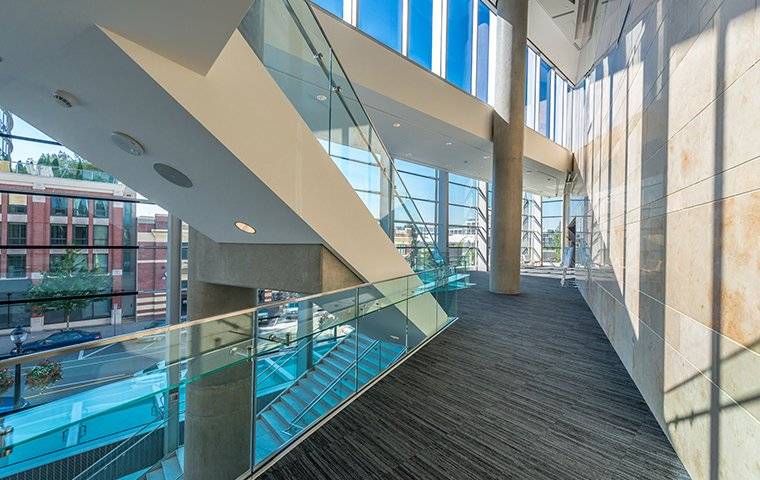 Common Pest Problems That Plague Boise Businesses
There are a few pests in Boise that are particularly problematic for businesses, including cockroaches, rodents, stinging insects, flies, and ants. At Owyhee Environmental, we provide comprehensive commercial pest control services that will take care of all of these pests and more.
The Extent Of Damage An Infestation Can Create For Your Business
Here are just a few of the ways that pests can impact your business:
Contaminating food sources: Many pests, like cockroaches, flies, and rodents are known to carry diseases. If they contaminate your food sources, it could make your employees and customers sick.
Damaging property: Some pests, like rodents, gnaw on electrical wires and wood, creating a fire hazard and potentially causing damage to your property.
Creating a nuisance: Stinging insects, like bees and wasps, can be a nuisance for employees and customers. This can make your business less enjoyable to work in or visit.
Closure: In some cases, infestations can be so severe that they force businesses to close down. This is especially true for food-based businesses, as contaminated food can make people very sick.
Pest infestations can cause a lot of problems for businesses. Quality commercial pest control in Boise can help you avoid these problems and keep your business running smoothly.
Effective Pest Prevention Methods To Implement In Your Business
There are several things that you can do to prevent pests from becoming a problem in your business. Here are a few pest prevention tips to keep in mind:
Keep your business clean and free of clutter. By keeping your business clean, you can make it less appealing to pests.
Store food properly. If you have food in your business, be sure to store it properly. This will help prevent pests from contaminating your food sources.
Fix any leaks. Many pests are attracted to water. If you have any leaks in your business, be sure to fix them right away.
Keep trash cans clean. Trash cans can attract a variety of pests. Be sure to keep them clean and free of debris.
By following these pest prevention tips, you can help keep your business free of pests. And for the best possible protection, consider using Owyhee Environmental pest control services for commercial properties.
You Have More Important Things To Worry About Than Pest Control
As a business owner, you have enough to worry about without having to stress over pest control. That's where we come in. At Owyhee Environmental, we're a small, elite team of experts that prides itself on our quality residential and commercial pest control services.
Whether you need restaurant pest control, hotel pest control, or any other type of commercial pest control, we're here to help. And we'll do all the work for you so that you can focus on running your business. Contact us today to learn more about our commercial and residential pest control services in Boise.
Previous
Next