The Benefits Of Year-Round Pest Control For Your Boise Home
December 15, 2021
Boise is the capital of Idaho, and while it is a thriving metropolis, the people have dedicated themselves to preserving its natural beauty. Boise has tons of open spaces where people can let loose and have some fun. Residents and visitors can enjoy a motorless park that runs along the Boise River or enjoy The Grove, a big park right near downtown. If you're bored with city amenities, the edges of Boise National Forest provide multiple activities that lure outdoor enthusiasts to explore. Boise residents beware; while you may be heading outdoors, local pests may be making their way indoors.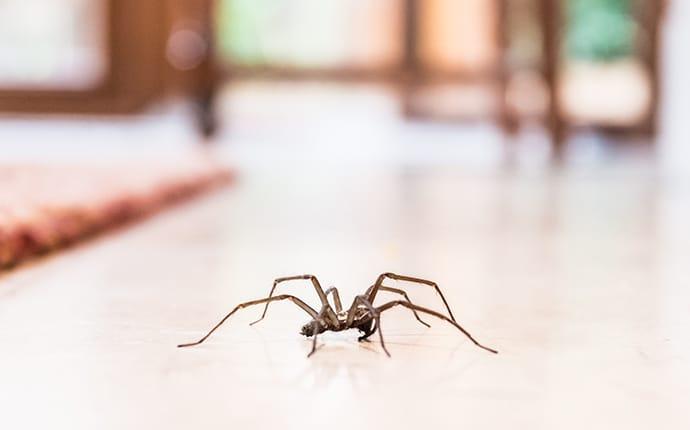 The Types Of Pests That Invade Boise Homes
While Boise might be home to some pristine surroundings, it is also home to some common pests that are annoying and dangerous to home and health. Boise residents need to know what pests are known to visit Boise homes so they can be on the lookout for potential problems.
Eight pests in Boise homes include the following:
Rodents
Ants
Spiders
Fleas
Ticks
Earwigs
Flies
Stinging insects (wasps/hornets)
The Problem With Pests In Your Boise Home
Local pests bring various problems to Boise homes. Some common pests may be beneficial but creep you out, others can damage your home, and others pose serious health risks.
Twelve potential pest problems brought to Boise homes include the following:
Damage from gnawing
Insulation damage
Contamination of stored items and food
Transmission of diseases
Transportation of other problem pests into homes
Wood damage (sometimes leading to structural issues)
Spreading of dangerous pathogens that sicken people
Spreading of bacteria
Bites
Stings
Skin issues
Foul odors
The Trouble With DIY Pest Control For Boise Homes
No homeowner enjoys seeing pests scurrying, darting, or crawling in their homes. After an initial shiver of disgust, many homeowners will head to a local store to purchase pest removal products or order something online—many DIY solutions on the market claim to take care of pest problems quickly and efficiently.
Some DIY pest removal solutions are as follows:
Baits
Traps
Poisons
Gels
Sprays
Ultrasonic repellants
One problem with DIY pest control products is that they are often only temporary fixes. Homeowners may kill or remove a few pests, but if there is an infestation, you won't even scratch the surface of the problem. Another issue is misidentification. Some invaders are similar to others, and homeowners often apply treatments for the wrong pest. Homeowners can waste a lot of money by continually buying products that never solve their pest problem. Leaving DIY pest control products sitting around your home or using sprays can be hazardous to people and pets. Trying to get rid of one problem may compound your headaches while draining your wallet.
The Pros To Call To Keep Your Boise Home Pest-Free All Year
Why deal with the problems DIY solutions bring to homeowners when Owyhee Environmental can quickly identify your problem, customize pest control solutions to address your exact issues, and use low-impact approaches that are environmentally friendly? Owyhee Environmental is committed to protecting your home from pests safely. We are all about defense by providing routine follow-up services that will keep pests out of your home all year long. Why leave things to chance when we offer a pest-free warranty. Call Owyhee Environmental today to begin protecting your home with a year-round protection plan.
Previous
Next