Rodent Survival Guide For Boise Residents
March 10, 2023
It's unsettling to discover that rodents have taken up residence inside your home. Once they've invaded, it's just a matter of time before the situation goes from bad to worse. Fortunately, Owyhee Environmental provides the most advanced pest control in Boise to effectively get rid of rodents in your home, allowing you and your family to breathe a sigh of relief. Our friendly and knowledgeable staff waste no time resolving your pest problems so you can resume your good standard of living.
Please continue reading to learn more about these intrusive nuisance pests and how enlisting professional services is the best route to eliminate them.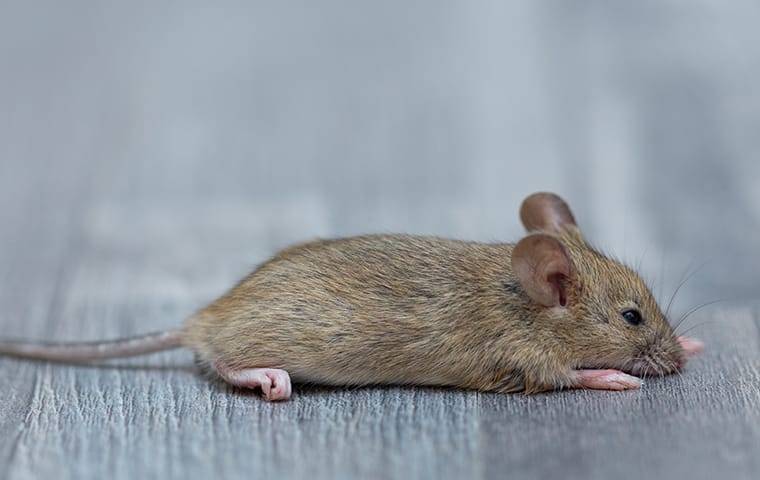 Signs Rodents Have Invaded Your Boise Home
Once rodents sneak into your house, they won't stay inconspicuous for long. They'll soon reveal themselves in various ways. You may see teeth marks on food packaging, chewed holes through walls, shredded fabric or paper, or excrement around drawers or under the sink. You may also smell a strong ammonia-like odor that's difficult to miss. If you've noticed any of these signs, give Owyhee Environmental a call for the most effective rodent control.
Top Three Problems Rodents Cause In Boise
Rodents in Boise cause chaos wherever they go. So, imagine what happens when they sneak into your home and hide. Their mission is to share the same daily accommodations you enjoy: food, water, and shelter. These creatures can cause a plethora of problems while in your house. The top three issues include:
Waste: Rodents urinate and defecate frequently. Their droppings produce microscopic spores that become airborne and contaminate the air you and your family members breathe.
Disease: Rodents carry many harmful diseases that can make your household sick. Some illnesses include rat-bite fever, tularemia, giardia, hantavirus, leptospirosis, and lymphocytic choriomeningitis (LCMV).
Danger: Rodents chew incessantly on any item available. Razor-sharp teeth can gnaw through metal, fiberglass, lead, plastic, wood, soft concrete, and even brick.
Additionally, common rodents can chew through insulation, creating holes in your walls. Plus, they can cause a fire hazard by chewing on electrical wiring and other utilities. With all of the issues these critters can cause inside your home, make sure to contact your local rodent control company once you catch a glimpse of one.
Rodent Prevention Tips We Often Forget About
When it comes to rodent prevention, most people already know the basics, like cleaning up crumbs and drink spills quickly or keeping your trash covered with tight lids. But some people may forget that rodents love cluttered spaces to find materials to build a nest and hide. So, tidy up areas of your home that need some cleaning, and put paper and soft materials out of sight. Also, use caulk to fill in apparent holes and gaps that rodents may use to enter your home from the outside.
Why You Should Consider Professional Rodent Control
If you want to ensure that there are no more rodents living under your roof, consider partnering with a reputable pest elimination company to eliminate different types of rodents. Experienced technicians have acquired the training, skills, and knowledge to combat challenging pest infestations and emerge victorious. Bypass the at-home remedies and do-it-yourself (D.I.Y.) methods of rodent control. These tactics rarely achieve satisfactory results.
With a customer-centric approach, Owyhee Environmental has been delivering advanced pest control solutions since 2019 that our Boise residents can trust. Our expertly trained staff are well-equipped to handle all types of rodents, and other nuisance pests you may encounter. The health and safety of your family is always our top priority, which is why we also offer environmentally friendly options. Our pest-free warranty backs all services, so you can rest easy knowing you're in good hands when you bring us on board. Reach out to us today to request your complimentary estimate.
Previous
Next