Pharaoh Ants In Your Kitchen? How to Safely And Successfully Get Rid Of Them In Boise
July 25, 2023
Ants are among the pests that frequently get into residential properties. These small insects seek out food and water sources while foraging for their colonies, which makes them a common nuisance for Boise homeowners.
The pharaoh ant is one ant species that often invades residential and commercial properties in our area. Today we'll discuss how to identify this ant species from others and the key to getting rid of pharaoh ants.
If you're looking for long-lasting Boise pest control solutions, look no further than Owyhee Environmental. We're committed to offering excellent services to solve your pest concerns once and for all.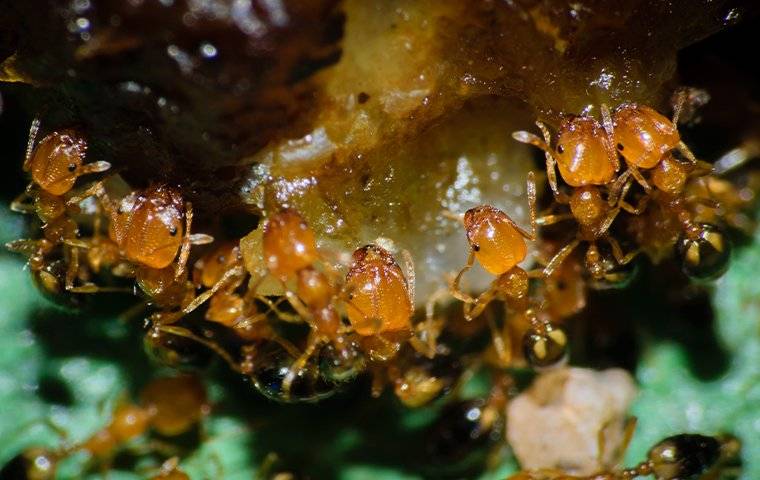 Pharaoh Ants: How To Distinguish Them From Other Ants
Different types of ants have different habits and behaviors, so it's important to learn how to distinguish pharaoh ants from other species. But what do these common pests look like?
Pharaoh ants are some of the smallest ants that invade residential structures, reaching only about 1/16 of an inch in length. They typically have light yellow to red bodies that may appear slightly translucent. These ants also have darker-colored abdomens, which can be red or black.
If you have pharaoh ants in your home, the service professionals here at Owyhee Environmental can help. We have several pest management options designed to eliminate ant issues at their source. Learn more about all the services we have to offer when you reach out to us today!
Pharaoh Ant Infestations: The Hidden Risks They Bring
Despite their small size, pharaoh ants in Boise often cause many issues for homeowners. These irritating insects are known to spread more than 12 infectious organisms, which can lead to serious illnesses if transmitted to you or your family.
Pharaoh ants can also contaminate food items and counter surfaces with bacteria. The only way to ensure your home remains free of ant issues is by implementing an effective pest management plan from Owyhee Environmental. Our service professionals are ready to handle all your common pest concerns, no matter their size.
Don't wait for pharaoh ants to invade your home and spread harmful diseases to your family. Instead, partner with Owyhee Environmental for solutions you can trust.
Pharaoh Ant Extermination: Professional Solutions For Total Control
Although implementing a few prevention methods won't hurt, it's essential to understand that nothing is more effective than professional ant control services from a licensed pest control provider like Owyhee Environmental.
With our team of friendly service professionals by your side, you don't have to worry about the issues a pharaoh ant infestation brings. It's our goal to offer year-round protection from a wide range of common home-invading pests, including ants.
Call us today to find out which of our Boise pest control plans is right for your property.
Proactive Measures To Keep Pharaoh Ants Out: Tips And Techniques
A pharaoh ant's size may seem too small to cause any lasting harm, but these irritating insects can spread diseases if they invade your Boise home. Keep these tiny pests away from your property using the following ant prevention tips:
Use caulk to seal up cracks that serve as potential entry points around your foundation and exterior walls.
Avoid leaving food out on your countertops, and clean up crumbs regularly.
Avoid leaving dirty dishes in your sink.
Never leave pet food out after your pets have finished eating.
Reduce sources of excess moisture in your home.
When pharaoh ants threaten to take over your house, the most effective option will always be professional services. Contact Owyhee Environmental today to get started on your first treatment.
Previous
Next