How To Get Rid Of Earwigs In Your Boise Home And Keep Them Out
September 2, 2022
Most pests are annoying and look creepy. Earwigs, in many ways, stand out above the rest. These insects look harmful and like they would attack a human if given a chance. Today we will discuss the true danger of earwigs and offer you some control options to remove and keep these pests out of your Boise home. If you are more interested in professional pest control in Boise to deal with earwigs, call Owyhee Environmental. Our team works hard to ensure members of our community are protected from harmful-looking insects and would be happy to get your home the treatment it needs.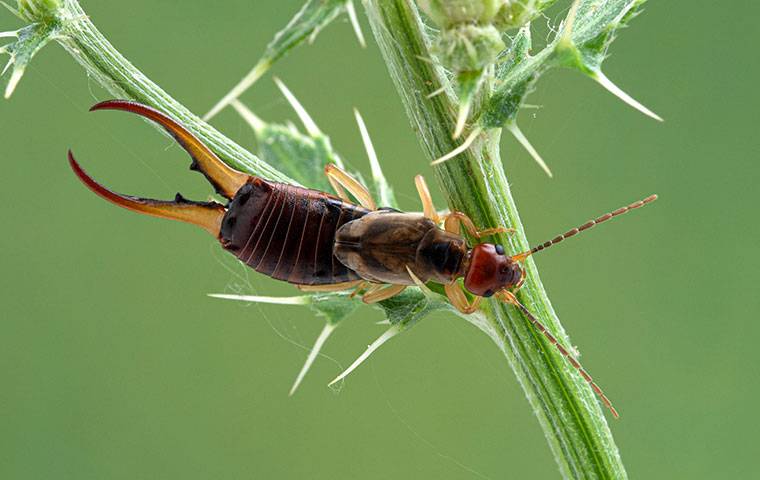 How To Identify An Earwig
The earwig is one of the easiest pests to identify here in Boise. It has a dark brown body, dirty-yellow legs, and two long, sometimes curled antennae. A fully grown earwig is about one inch long. One notable feature is the large pincer at its rear. They use their pincer to fend off predators. If you are trying to identify an earwig problem around your home and property, all you can really do is keep an eye out for these bugs. The only real sign of earwigs is the damage they cause to local vegetation. Besides this, the best way to identify these pests is with a professional pest inspection performed by the experts at Owyhee Environmental. We would be happy to visit your home and determine what pest problems you are up against.
Why You Don't Want Earwigs Hanging Around Your House
Earwigs are not the most harmful insects in Boise. They are, however, incredibly annoying, scary looking, and sometimes destructive to plants. If you pick up an earwig or trap them against a part of your body, they will use their pincers to scare you away. These pincers can pierce human skin and cause minor bleeding. The good news is that earwigs are not venomous and cannot spread any disease. The worst these pests will do is nibble on plants in and around your home.
The Best Way To Get Rid Of An Earwig Infestation Fast!
Do you regularly find earwigs in and around your home? If so, you need some kind of treatment to eliminate these pests. We recommend investing in earwig control courtesy of Owyhee Environmental. When we say earwig control, we actually mean general pest control because earwigs fall under a large list of common pests eliminated using the same methods. If you like the idea of removing invasive creatures from your home, let us visit you. We will assess the condition of your home, identify entry points, and offer some solutions to your pest problems.
How To Prevent Future Earwig Problems In Your Home
Nobody likes finding earwigs inside their home. The good news is that these pests are preventable. If you are here looking for a way to get rid of earwigs or seeking a way to keep these insects out of your house year-round, you can trust the professionals at Owyhee Environmental. We are your premier option for pest control in Boise. In fact, our general pest control plans cover a range of invasive species. We design these services to protect you, your family, and your home year-round. Let us show you what pest freedom looks like.
Call now to discuss your options with one of our licensed professionals. Let us show you how easy removing an earwig infestation can be when you have experts on your side.
Previous
Next