How To Best Combat A Rodent Infestation In Boise
March 15, 2023
Boise, the capital and most inhabited city of Idaho, is home to beautiful parks and gardens, fun outdoor adventures, and rich city life. Although rodents are a common type of pest in Boise, Idaho, and the rest of the Northwest, you shouldn't have to put up with a rodent infestation. If you need pest control in Boise to get rid of rodents, Owyhee Environmental is your trusted and environmentally-friendly solution.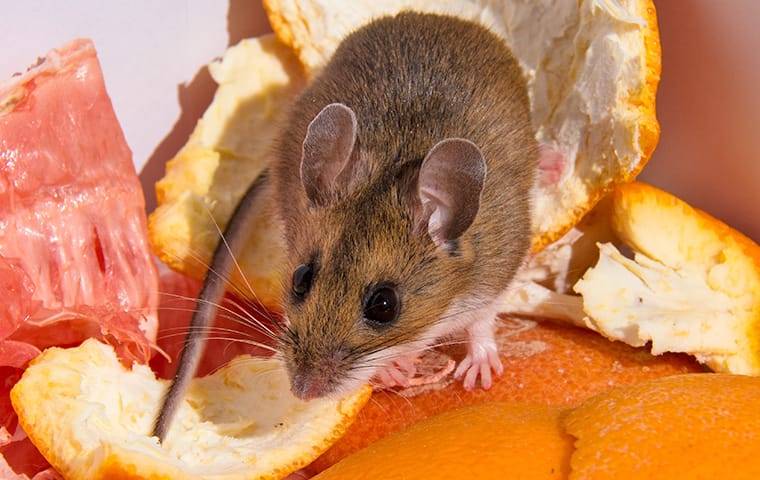 Clear Indications Of A Rodent Infestation On Your Property
How can you tell if there is a rodent infestation on your Boise property? There are some indicators that can help warn you of the presence of rodents in your home. Any of these indications mean that you should consider professional pest control as your best solution.
Some of the clear signals of a rodent infestation in your Boise house, apartment, or business are:
Detecting rodent droppings in the house, basement, or garage.
Finding chewed or gnawed items. Rodents will chew anything from paper and fabric to wires, plastic, and building materials.
Hearing scratching, squeaking, or scurrying as rodents communicate with one another or sprint to different areas of your home.
Seeing live or dead rodents anywhere on your property.
Smelling an unpleasant, pungent odor from rodent urine and feces, which only worsens as the infestation increases.
If you think there may be rodents on your property, professional rodent control can help you.
Owyhee Environmental is Boise and Southern Idaho's local choice. Call us today to learn more about our personalized and eco-friendly pest control services.
Five Tips For Effective Rodent Prevention
While we do not recommend DIY methods of pest control to get rid of rodents, there are effective rodent control prevention tips that you can do in your Boise home.
You can deter the presence of rodents on your Boise property by following these tips:
Keep both indoor and outdoor trash cans covered with tight-fitting lids.
Do not leave pet food out overnight.
Keep your garage decluttered.
Pick up any food or trash debris inside and outside of your home.
Trim your lawn and shrubbery around your house and seal any entry points into your house.
The tips above can help you to avoid common rodents in your Boise home.
For a more comprehensive prevention plan, we recommend you schedule an initial inspection with Owyhee Environmental.
Do-It-Yourself Rodent Control Is Less Than Completely Effective
Unfortunately, Do-It-Yourself rodent control barely works, as all rodents have learned to become expert pests. Centuries of experience invading homes for shelter and food make rodents extremely difficult to remove on your own. While you may be able to get one (or several) rodents on your own, there are likely to be many more in some corner of your house or garage. In fact, some rodents can even hide inside your walls. Instead of going it alone, we recommend professional rodent control services in Boise, which are safer, faster, more affordable, and the most effective in the long term.
Call The Pros For Total Rodent Control For Your Home
Get rid of rodents in your Boise or Southern Idaho home by partnering with Owyhee Environmental. Our comprehensive pest management program begins with a full inspection of your home, where we will inspect for entry points and indications of rodent activity. We understand that each situation is unique, so we'll work with you to apply the best treatment for your specific needs. Our experts use products that are eco-friendly and of the highest quality to keep you and your family members safe.
In addition, we will work with you on long-term prevention solutions, so you can relax and enjoy your home life without having to worry about rodents. Reach out today to learn more about our residential and commercial pest control services in Boise, and to schedule your initial inspection with Owyhee Environmental.
Previous
Next