Five Easy Ways To Keep Earwigs Away From Your Boise, ID Home
September 10, 2021
One pest that's sure to give you a jolt upon waking up is the earwig. The good news is this pest prefers to stay outside compared to other pests. However, they are notably weak against temperature extremes. When the weather becomes too hot or too cold, they will seek to hide out indoors, which is why some homeowners see them more than desired.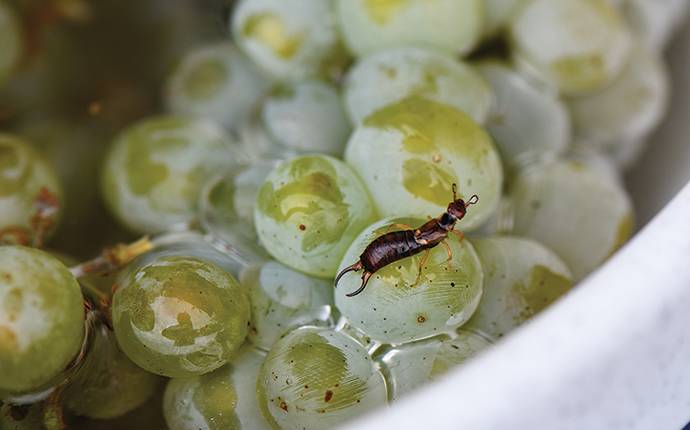 Are Earwigs Dangerous?
Despite looking like something out of a creepy crawler movie, the earwig is not dangerous to people or structures, making them strictly classified as a nuisance pest. However, they will pinch with their pincers if threatened. While this won't break the skin, it's still not pleasant to be pinched. Along with their pinch, earwigs release a foul-smelling liquid to defend themselves. As long as you keep an eye on your plants and vegetation, any earwigs on the property aren't likely to be a problem. With that in mind, it's always a good idea to bring out the professionals to control the population since they are difficult to see since they operate at night more than any other time.
Keeping Earwigs Out Of Your Boise Home
As with any pest, it's always best to practice prevention instead of control if possible. For that reason, we've put together a list of five tips designed to help you remain earwig free in the future:
1. Seal The Entry Points: This is the most important one by far. Due to their small size, they can fit through nearly any crack or hole, which makes it impossible to keep them out unless they're sealed with silicone caulk beforehand.

2. Eliminate Moisture: Earwigs are weak against thirst. They need moisture and water more than most pests, so the best thing to do is to keep a dry house and remove any sources of water. Consider using a dehumidifier as well.

3. Manage Vegetation: This pest likes to get into plants and vegetation. Take care to manage your garden and other plants while keeping them as far from the house as you're comfortable with doing.

4. Check The Gutters: When water doesn't drain away from the house properly because of a failing gutter system, this can leave you open to an earwig infestation. Inspect these regularly and you'll be fine.

5. Repair The Screens: If you have damaged screens, they represent a potential access point for earwigs and other pests. Repair them to remain protected in general.
Earwig Elimination With Owyhee Environmental
It's important to ensure your home is safeguarded against all pests, including earwigs. That's why our team at Owyhee Environmental is happy to pick up the slack for our Boise customers. We have the tools and experience necessary to ensure you and your family remain protected from the threats pests bring. Regardless if you have an active infestation or just looking to prevent one in the first place, we'll be there for you every step of the way as part of our commitment to effective, professional, and friendly service.
Are you in need of earwig control services? Then give us a call to speak with one of our agents at Owyhee Environmental about our professional pest control options or fill out our online contact form to schedule your free quote.
Previous
Next