Does Your Boise Restaurant Struggle With Roaches?
June 16, 2022
One of the most common pests that restaurants struggle with is cockroaches. Restaurant pest control is critical if you want to keep your business free of this pest and safe for all customers and employees. If your restaurant is experiencing issues with roaches, you should reach out to Boise pest control as soon as possible to get the infestation under control.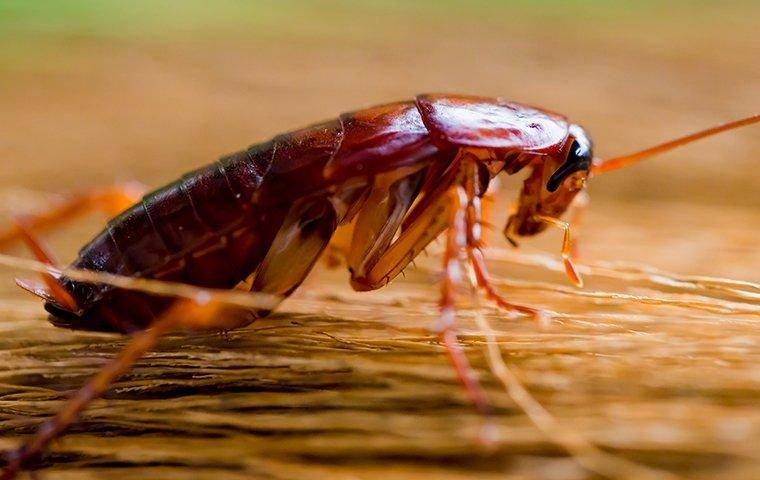 What To Do About Roaches In My Restaurant
When roaches invade your Boise restaurant, you may be wondering what to do about this pest and how to safely – and quickly – remove their entire existence before significant problems start to occur. In addition to following some of our cockroach prevention tips below, you should reach out to Owyhee Environmental at the first sign of this pest. Quality commercial pest control provided by our experts at Owyhee Environmental is the best way to handle restaurant cockroach invasions.
The Problems Roaches Can Cause In Your Boise Restaurant
Cockroaches are well-known as highly unhygienic pests, and they can bring several problems with them into your Boise restaurant. The areas that cockroaches move through, such as sewers and dumpsters, enable them to pick up pathogens that they then track through the surfaces of your restaurant and into food storage areas. These pathogens risk picking up serious illnesses, including cholera, dysentery, gastroenteritis, and salmonellosis.
Additionally, sightings of cockroaches around your restaurant can be a major hit to your business's reputation. Once lost, your reputation is hard to gain back, so it is a much better idea to prevent cockroach infestations.
Six Tips To Keeping Your Restaurant Pest Free
To help you control and prevent cockroaches or other pest invasions in your Boise restaurant, you can follow our six expert tips below to safeguard your business:
Reduce cockroaches in your restaurant by keeping exterior doors and windows closed tight when possible. Consider using weather stripping to further protect against this pest.
Seal up cracks around the windows, doors, and foundation of the building to stop easy entry through these areas.
Dispose of trash and food waste promptly in tightly sealed bags and use trash cans with lids whenever possible, stopping cockroaches from being drawn to trash areas around your restaurant by the aroma.
Ensure that leftover food is sealed correctly, and consider using airtight containers whenever possible to deter roaches from food storage areas.
Address moisture issues in your restaurant, especially in food prep or kitchen areas. A reduction in excess moisture will make the area less appealing to roaches.
Declutter restaurant areas and keep things clean. Don't leave food, food waste, or trash in kitchen areas, as this will only attract roaches looking to feed and hide. Adhere to all cleanliness protocols.
The old saying 'the cleaner the better' and these practical tips will help deter cockroaches from infesting your restaurant. Partnering with Owyhee Environmental is the best protection against these invaders.
Commercial Pest Control In Boise You Can Trust
So, what is commercial pest control? Commercial pest control services are tailored for your business's exact needs and designed to help treat your business effectively and discretely, protecting you against pests or eliminating active infestations of cockroaches and other bugs without bothering customers and staff.
Our experts at Owyhee Environmental are highly skilled in removing cockroach entry points, providing treatment to eradicate infestations, and giving you the advice to protect your property from this pest further. For the best commercial pest control company out there, contact Owyhee Environmental.
Previous
Next