Boise Homeowners' Complete Flea And Tick Control Guide
May 24, 2022
A flea is very similar to a tick in that they are small and feed on their host, sucking nutrients from the host's blood. You typically won't realize you have a flea or tick problem in your Boise home at first, given their size and their preference of pets over people. However, you'll find that a problem can become apparent in no time.
Flea bites will have your pet acting up, and ticks can make you ill, so don't disregard these pests when you start to notice them around your Boise home. You should turn to a pest expert, and you'll find the best pest control in Boise with our team at Owyhee Environmental.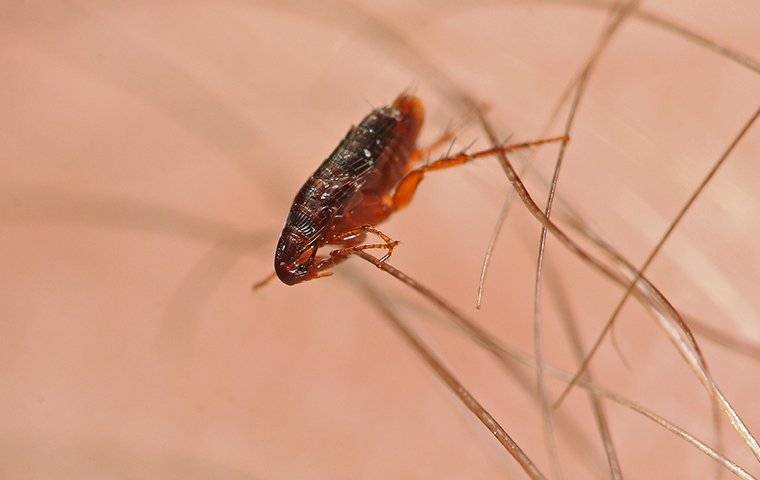 How Fleas And Ticks Are Similar Pests
Ticks and fleas are very similar pests for a lot of reasons. Both can transmit viruses and diseases and can spread them to your pets and humans alike. Ticks are similar to fleas in that they both feed on blood to stay alive.
However, you'll find that ticks are not exactly insects but Arachnids which makes them more related to spiders than fleas. You'll also find that fleas and ticks are dealt with in two very different ways. Ticks need to be treated with a more time-sensitive mindset because they burrow and infect.
Why Fleas And Ticks Can Be A Major Health Concern
A flea and tick problem is cause for alarm because of the health hazards they can bring about. Fleas and ticks can transmit terrible afflictions to not only your pets but you too. Here are a few different diseases that ticks and fleas can pass on:
Typhus
Rocky Mountain spotted fever
Plague
Ehrlichiosis
Bartonella
Tularemia
These pests can also transmit tapeworms to your pet that can sit like timebombs in them until it's too late. You need to look into the best way to get rid of fleas in the house fast, as well as ticks when they show up to protect your family and pets better. We can help with our extensive plans and guaranteed results every time.
How Fleas And Ticks Find Their Way Around
You might be wondering how these tiny pests can travel the distances they do to get into your home. A tick and flea infestation can seem unlikely, but if you have pets or like to spend time outside, you could be more at risk. Here are a few ways you can keep a flea or tick problem at bay:
Wash your pets regularly and use preventative soaps.
Keep your lawn in check by mowing and trimming it often.
Prevent other wildlife from entering your yard and dropping ticks or fleas off by eliminating bird
feeders and other animal attractions.
Vacuum any carpets or couches and wash your bedding regularly.
Check your pets each time they come inside or just inspect them every so often.
These are all good ways to prevent potential problems; however, if you want the end-all, best way to get rid of fleas and ticks, you should call the pros.
The Best Way To Keep Fleas And Ticks Away From Your Yard
Did you know that the best way to get rid of fleas in the house is by calling a professional team like ours? You no longer have to worry about any invasion of ticks or flea bites when we at Owyhee Environmental show up. Our team at Owyhee Environmental is family-owned and operated, and we always go the extra mile when it comes to the work we provide.
We know our team is the best way to get rid of fleas and ticks, and we even warranty our work so you can take comfort in the guarantee. Give us a call at Owyhee Environmental so we can put a specialized plan into place for your tick and flea infestation and end it today!
Previous
Next