Are You Struggling With A Flea Infestation In Your Meridian Home?
April 30, 2023
Few pest problems are as pervasive as flea infestations. These irritating pests are notoriously difficult to get rid of due to their quick breeding cycle and cause irritation in every household they take over. However, there are ways to effectively eliminate fleas from your Meridian home.
In this article, we'll explain how fleas invade residential properties and the best way to get rid of them. At Owyhee Environmental, we work hard to protect homes and families from the many pests in our area. We're dedicated to eliminating the source of your pest concerns, so they don't resurface in the future. Contact Owyhee Environmental today to find out more about all of the excellent Meridian pest control solutions we have to offer.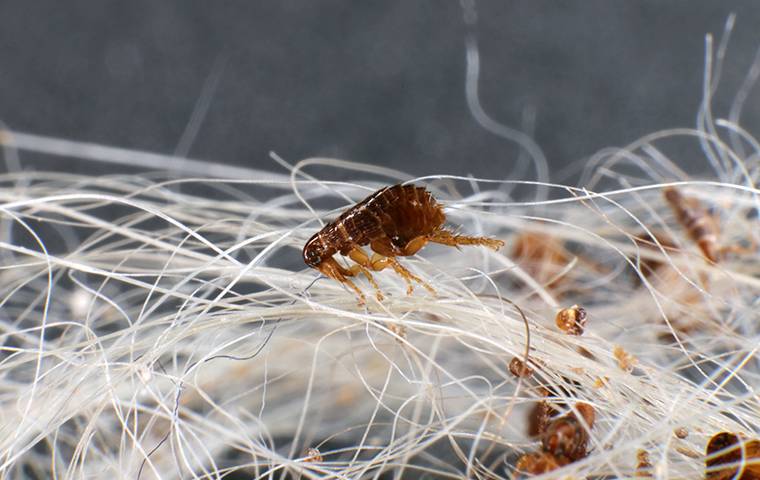 What Are Fleas?
Fleas are tiny parasitic insects that require the blood of a host to survive. While they often bite humans, they prefer to live on animals such as cats, dogs, or wildlife pests. These insects are known for their small size and ability to jump from one host to another with their powerful hind legs. Fleas are capable of jumping several feet, which is part of what makes them so difficult to control. Although flea bites are unpleasant, they usually aren't dangerous. Bites from these pests can cause diseases like tularemia, but transmission isn't too common.
If you're tired of finding fleas in your home, then don't hesitate to contact our technicians at Owyhee Environmental for help. We have experience solving many kinds of pest concerns, including flea infestations. We're committed to offering long-lasting solutions for all your pest control needs.
There Are Many Ways Fleas Can Infest Your Home
Many people mistakenly believe that fleas won't get into their homes if they don't have pets. However, fleas can invade Meridian properties in many ways. Although cats and dogs may bring fleas indoors most frequently, it's important to understand that many other animals carry fleas too. Squirrels, rodents, and wildlife pests can bring fleas to your property and introduce them to your home. Flea-ridden mice and rats may invade through gaps in your foundation or openings around your roofline.
Once inside, fleas may hide in carpets or furniture and start feeding on the blood of the people and pets living in the residence. Protect your home from fleas by implementing professional flea treatment services from Owyhee Environmental. Our flea and tick control services will eliminate fleas in all stages of life, protecting your property year-round.
Why It's So Hard To Get Rid Of Flea Infestation On Your Own
Before fleas invade your home, it's important to implement a few flea prevention methods. These prevention tips aren't foolproof, but they go a long way to help reduce the chances that fleas invade:
Seal cracks and crevices in your exterior walls to prevent pests such as mice and rats from bringing fleas into your home.
Give your pets flea medication or equip them with vet-approved flea and tick collars.
Vacuum your carpets and rugs frequently.
While these tips may be a great place to start, they don't work if fleas are already living in your Meridian home. Unfortunately, eliminating a flea infestation is much more challenging than putting a few prevention methods in place. Fleas reproduce rapidly, which means even one flea on your property can lead to a large infestation. In addition, flea eggs can get into your carpets and only hatch when the conditions are just right.
To eliminate a flea infestation for good, you need professional services from a reliable pest control provider like Owyhee Environmental. We have what it takes to protect your property from pests year-round.
Call The Pros To Completely Eliminate The Fleas In Your Home
Fleas are some of the most difficult pests to control and prevent due to their tiny size, rapid reproduction rate, and quick movements.
If fleas have taken over your Meridian home, your best option is professional flea control services from Owyhee Environmental. As a local pest control provider, we understand the pressures of invading pests in our area. Our flea and tick management services are designed to be long-lasting and effective. We're ready to offer high-quality solutions that eliminate pest concerns of all shapes and sizes. Whether you're dealing with fleas, mosquitoes, or other common pests, you can count on Owyhee Environmental to get rid of them.
Get in touch with our experienced pest technicians today to learn more about how we handle flea infestations.
Previous
Next