Professional Pest Management For Ada County, ID Properties
Established in 1864, Ada County, ID, is an ideal place to live. It offers residents the beauty of the desert, natural foothills, and diverse urban and rural landscapes. It's a great place to put down roots, and local pest populations couldn't agree more. These intruders pose a year-round threat to Ada County property owners, exposing local homes and businesses to the dangers of pest infestation. The best way to protect yourself from pest infestation is to get help from the pest professionals.

Here at Owyhee Environmental, we offer full coverage from a long list of common household pests, some of which include spiders, ants, voles, stinging insects, mice, earwigs, mosquitoes, spider mites, ticks, fleas, and flies. Our team believes that pest control is more than just killing bugs, it's a way to improve the quality of your life and bring you the comfort you deserve. As we always say, "Friends don't let friends do bugs." So, call us today to address your residential and commercial pest control needs, and we'll get started.
Home Pest Control In Ada County, ID
Your Ada County home deserves thorough pest protection, and that's where we come in. Our residential pest solutions protect over 1,000 local residences from common household pests. Starting with an in-depth inspection, we determine the right approach to treat your household infestation. Our small, elite team provides personalized services, giving you an affordable alternative to oversized pest control corporations.

Our pest solutions are environmentally friendly and affordable, and we customize our service plans to meet the needs of your property. We eliminate pests from hard-to-reach areas, apply repellent to areas of concern, and effectively clear eaves of webs and nests. For continued protection, we use a protective barrier around the foundation to prevent entry. We take a low-impact approach, using micro-encapsulated products to repel pests in the long term. Call today to get started.
Mosquito Control: Solutions For Ada County Yards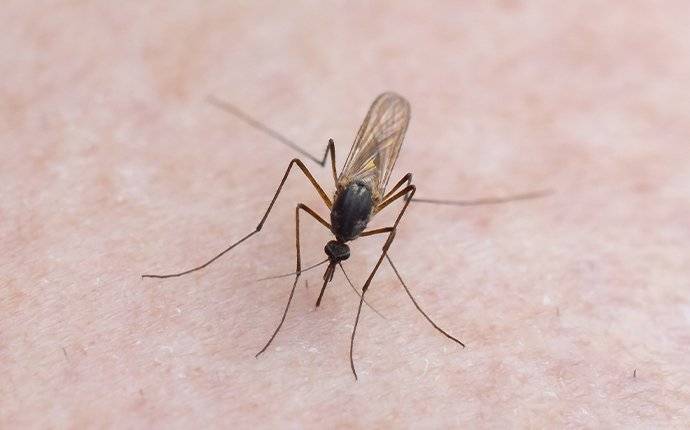 Mosquito activity is common here in Ada County, and as a local property owner, it's important to be wary of them. Not only do they give us itchy bites, but they expose us to a long list of diseases. Here are some effective preventative measures you can take throughout your Ada County yard to reduce your exposure to mosquitoes.
Apply insect repellent when outdoors.

Eliminate any sources of standing water.

Fix any damaged or ripped screens.

Keep your landscaping well-trimmed.

Maintain gutters and downspouts to divert water away from the house.

Make sure doors are closed as often as possible.

Use window and door screens to prevent entry.

Wear long pants and long sleeves.

Wear pesticide-treated clothing.
These preventative measures can be a great place to start, but sometimes, mosquitoes can be relentless and persist anyway. For the best, most reliable mosquito protection possible, call Owyhee Environmental today. We're here for all your mosquito control and prevention needs; so, reach out to us and we'll get started.
Six Ways To Manage Stinging Insects On Your Property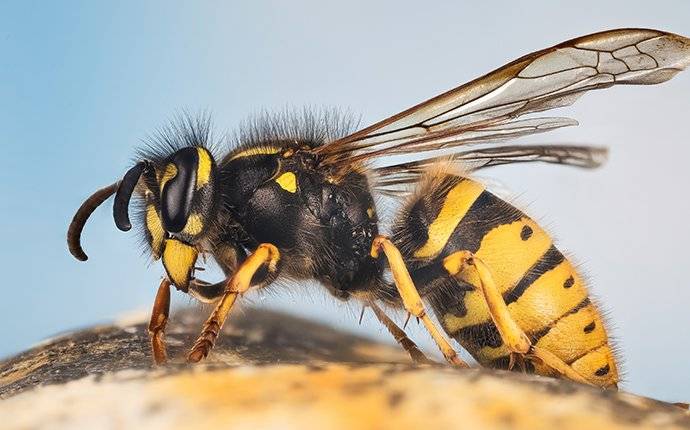 No one likes getting stung by a bug – it can be painful and upsetting, and depending on the individual, it can cause some very severe reactions. If you want to take preventative measures to minimize the presence of stinging insects on your property, there are some things you can do. Here are six ways to manage stinging insects on your Ada County property:
1. Eliminate access to food sources around your property.

2. Install functioning protective screens to keep insects out.

3. Keep windows and doors shut when possible.

4. Keep your garbage cans tightly sealed, and cover up piles of compost.

5. Plant natural repellents, such as wormwood, marigold, mint, basil, and geranium.

6. Use caulking to seal up any cracks and crevices around the porch.
The most effective stinging insect protection you can secure is from a team of highly trained pest experts. Owyhee Environmental is here to provide you with quality stinging insect control and prevention services that guard your property from these venomous arthropods, guaranteed. Call today.
Commercial Pest Control In Ada County, ID
If you want your business to maintain a good reputation around town, pest infestation just isn't an option. If your business experiences pest activity, absolutely everything is compromised. It's a real nightmare that can be hard to come back from, which is why we suggest professional pest control services. If you want to secure dependable pest protection for your Ada County business, you've come to the right place.

Here at Owyhee Environmental, we service a broad range of local properties, such as healthcare, nursing homes, retail, warehouses, manufacturing, and agricultural facilities. After finishing a thorough inspection of the interior, exterior, and landscape, we'll come up with the appropriate treatment plan. Ongoing commercial pest control services are available quarterly, bi-monthly, or monthly as needed, and we're always available for same-day and emergency services. Call us today to get your complimentary inspection and estimate.
Request Your Free Quote
Complete the form below to schedule your free quote with Owyhee Environmental.